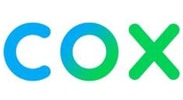 Implementing a solid Instagram strategy can help your business reach specific audiences and grow its customer base.  With over 25 million businesses already on Instagram, it's important for your company to get ahead of the competition.
Build an aesthetic.Use your brand's colors to create a cohesive color scheme throughout your page so your followers can recognize your posts right away. For example, if any of your posts have graphics or text, be sure to match your brand colors and design style.
Stay consistent.Posting daily on Instagram will help increase your following and get your posts seen. Find users that fit within your target market and follow them, as well as the people who follow their account. This will help increase your followers and drive new sales.
Be authentic.Customers greatly appreciate transparency from the companies which they do business. Bring your audience behind the scenes of product development or into the office so they can get a better feel for your brand and how you operate. This can also provide an opportunity for product education and tips.
Don't be too salesy.Along the line of authenticity, it's important to keep the sales jargon to a minimum on Instagram. Users will get annoyed and unfollow your page if every single post is a promo. Break up your page with regular content, such as employee spotlights and company initiatives. Short and concise posts keep followers' interest.
Use hashtags.Include relevant hashtags in your Instagram caption or in the comment section to reach a bigger audience. Keep them short and searchable, such as #startup or #MondayMotivation.
Include links.Be sure to include a link to your company's website in the Instagram bio, or any other relevant links.
Run sponsored posts.Reach people who aren't yet following your account by running targeted ads to reach specific demographics such as age, location and interests.
Encourage engagement.Ask followers a question in your Instagram captions to encourage users to comment on your posts. Be sure to "like" and reply to their comments to keep the conversation going and build relationships with potential customers.
Work with influencers.A rapidly growing marketing opportunity is the influencer-brand relationship. Many big brands are working with Instagram influencers who have a high follower count and similar values to create user-generated advertisements.
Watch your analytics.Keep an eye on which posts do well, and those that don't, and continue tailoring your content based on what resonates best with your target audience.
Susan Anable is Cox Communications Vice President of Public Affairs, Southwest Region. She Cox utilizes Instagram to tell stories, share product updates and create connections with our customers.