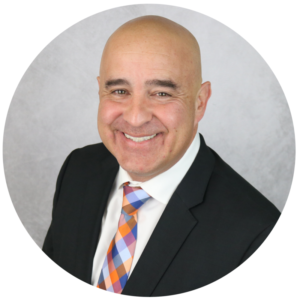 A new school year is here and despite ongoing uncertainty with the pandemic, the Greater Phoenix Chamber Foundation (Foundation) remains focused on enhancing college and career pathways and related student outcomes. ElevateEdAZ continues to lead the way in preparing students for their futures in college and career. ElevateEdAZ has been matching businesses with schools to develop the future workforce by providing career awareness, exploration, and work-based learning opportunities promoting high-wage, high-demand industries.
As we embark into the new school year, I am proud to announce the Chamber and Foundation boards of directors have set a goal of providing 100 internships to high school students this school year.
We can't accomplish this ambitious goal and initiative without YOU, businesses in the Valley, and I challenge our members to join us in achieving this goal. Tomorrow, we will be sending out a call to get more businesses involved in internships. We have seen time and time again how internships help develop future workforce needs and strengthen your connection with the community. Internships garner meaningful contributions from students that positively impact business productivity while also gaining brand recognition and increased loyalty with future customers. Your business can positively impact the life of a student and benefit significantly in the process!
In speaking with businesses, I often hear concerns about employing minors and lack of knowledge on how to execute an internship. Our team has created several toolkits that highlight best practices and share examples of effective internships. We are here to make this process as easy as possible. We have several employers already committed but need more!
We are leveraging partnerships with local business and organizations to provide at least 120 hours of internship experience for high school seniors between January and May. ElevateEdAZ has partnered with Phoenix Union High School District and Mesa Public Schools to support businesses in matching internship opportunities with high school seniors enrolled in and completing Career and Technical Education (CTE) programs. Through these programs, students are learning vital skills and looking to apply their education in industries ranging from IT and cybersecurity to construction and engineering. You can learn more on our website and complete the ElevateEdAZ Business Partner Form to start the conversation.
I hope each student has an impactful, fulfilling school year. Rest assured, the Foundation remains committed to providing innovative resources and programs to help students prepare for their futures.