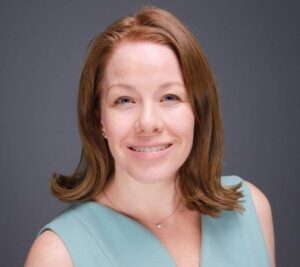 Written by Julie Vance is Director of Internal Communications for Cox Southwest Region where she brings more than 7,000 employees closer together.
Storytelling is a great way to build a relationship with your customers. Whether you started your business in your garage or give back to the community, consumers appreciate transparency and love to hear behind-the-scenes stories. Did you know that our founder, James M. Cox, worked on his family's farm before acquiring several newspapers and broadcast stations, leading him to create Cox Enterprises? Storytelling and sharing the "why" behind your business can be a great way to attract new customers and build loyalty in your brand.
Tell your story. How did you take your dream of being a business owner and make it a reality? Share how your business was created and any obstacles you overcame to get where you are today. Add an "about" page to your business website where you can include this information.
Share your mission. It's important to create a mission or vision statement for your company. This will tell customers exactly who you are and will share your business' purpose.
Explain your background. Many customers enjoy feeling like they really know who they're buying from—that's what separates your small business from the big box brands. Share insights into who you are, what motivates you and what your life is like outside of the workplace.
Credit your mentors. Did someone inspire you to be an entrepreneur? Did a book shape the way you conduct business? Share a story about your mentor or inspiration and explain how they helped you along the journey to becoming a small business owner.
Highlight team members. Consider telling the stories of your employees. After all, they help shape your business! Spotlight a willing employee on your company's social accounts and share their unique hobbies or professional accomplishments.
Create a blog. Much like I contribute tips and columns here, businesses can share their insights through a website blog. It's an excellent way to get noticed by potential new customers who want to learn more about you and what else is on your creative mind.
Go behind product creation. Take your customers behind the scenes by creating short videos about how your business operates to share on social media. Show what goes into creating your products and share fun facts about what it's like to run a small business.
Show the culture. If your workplace has a unique culture, share it!
Create a mascot. If it aligns with your business, you may create a mascot to show consumers your company's personality.
Support the community. One way to show consumers what your brand believes in is by taking action. For example, Cox Charities gives hundreds of thousands of dollars each year to Arizona nonprofits focused on youth, education, inclusion and diversity.  These funds are raised by our employees and they help direct where the money goes. each year Cox Charities involves Cox employees in volunteer efforts to give back to the community we serve.