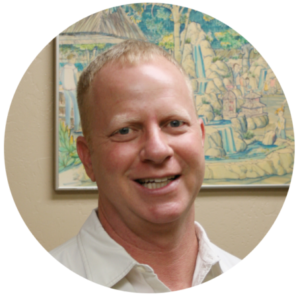 Written by Frank Mineo President, Companion Pets Inc.
Raising a puppy is one of life's greatest joys… that comes with a lot of responsibility! When seeking a new companion animal, please consider:
The Commitment
Your new pet, especially a puppy, will require a good amount of your time, energy, and money. Dogs of all ages need training and time to adjust to their new home.Dogs live about 10-13 years on average, and you should be prepared for a life-long commitment. We know sometimes unforeseen problems can prevent this, which is why we as a company maintain a life-long commitment to every puppy we send home through the Homes for Life adoption/re-homing program. This is how we ensure our puppies always have a loving family. Read more about our Homes for Life adoption/re-homing program here.
The Source
Many of us spending more time at home during the last few years sought pets by going online. In 2021, the top complaint to the Better Business Bureau was online puppy scams. Buyers beware of these fraudulent puppy pages and never purchase a puppy without first meeting them!Research is key. Make sure you are getting your pet from a good place, like a reputable pet store, rescue organization, or responsible breeder.
The Match
Research and educate yourself on the type of dog you are considering. There is a spectrum of traits and needs within each breed and you will want to ensure you find a good fit!
In addition to the pillars of responsible pet ownership, there are lots of tricks to learn if you are raising a puppy for the first time. When bringing them home, here are a few key things to focus on:
Preparation
Start off on the right paw by being equipped with what you will need:
Dog crate + Bed
Water/food bowls
Chew toys
Nutritious Food
Healthy training treats
Leash and collar
Odor/Stain removing cleaners
Dog gates/play pens
Grooming Tools
Introduction
Make sure everyone stays calm and relatively quiet. Read your puppy's body language and react appropriately. They may feel overwhelmed and stressed, so take it at their pace. It's best to introduce your puppy to all the members of the family, including pets, one at a time.
Training
Training should begin the moment you take your puppy home and is not optional! The goal is to create an understanding between you and your pet about what you expect from them by using rewards and gentle corrections.The crate is a great tool for potty-training and keeping your puppy safe. Get them used to the crate by feeding them inside it, playing games, and using lots of praise and positive reinforcement.Crates also help prevent separation anxiety that many dogs experience as their owners return to in-person work. While we may love spending all our waking (and sleeping) time with our pets, doing so creates a codependent animal. Be intentional about giving your pet some alone time to ensure they are comfortable with it when they inevitably must spend some time without you.
Visit our website animalkingdomaz.com to meet our adorable puppies, read about our responsible breeders, and learn more tips and tricks on the blog.