After a handful of doctors and tests, the Acevedo family received devastating news – six-year-old Gustavo needed a heart transplant. With no pediatric transplant program in all of Puerto Rico which they call home, the family traveled to Phoenix Children's Hospital for his life-saving treatment.
It was a dramatic turn of events for the whole family. "All of the sudden, out of nowhere, from having no health issues ever to all of the sudden being in an ICU," mom Diana shared.
They arrived with no friends, no support system, and no idea how long they were going to have to stay. But thanks to Ronald McDonald House, they had a place to call "home" while they navigated this frightening situation. And for mom Diana, what mattered most was that her family was together to support her son Gustavo.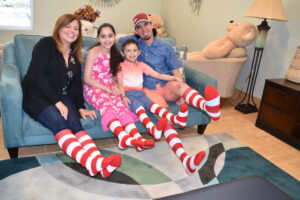 "We were received with open arms and a place to stay – no questions asked, said Diana. "Just, 'Make yourself comfortable and we'll take it from here.'" 
After multiple surgeries to keep Gustavo alive and months of waiting for a transplant, the family received a call that changed their lives – there was a heart ready for Gustavo. Now back at home in Puerto Rico, the Acevedo's still can't imagine what the past two years would have been like without the House.
Thanks to generous people like you, the Ronald McDonald House completely changed the family's path. What could have been a lonely journey turned into 782 nights of togetherness, love, and healing.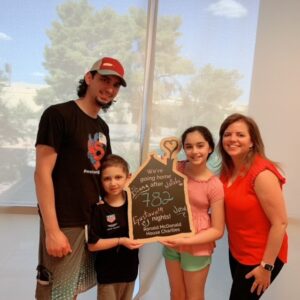 "I am so grateful to Ronald McDonald House and everyone who supports this charity," Diana said, "Because they allowed us to be by our son's side every day of his two-year stay for his heart transplant at Phoenix Children's Hospital." 
This May, we're inviting YOU to stand in solidarity with families like Gustavo's by participating in our Show Your Stripes campaign. Whether you purchase the iconic red and white 'Ronald' socks off our website or use things you have around the house, we're asking YOU to rock your red and white stripes all over social media to help raise awareness for the mission of Ronald McDonald House.
For all the details and resources, visit www.rmhccnaz.org/stripes.