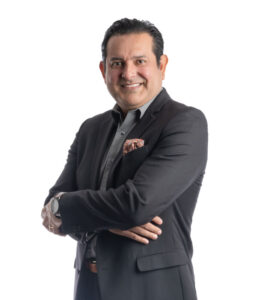 Written by Tomás León, President, Equality Health Foundation
Let's celebrate National Hispanic Heritage Month all year round! From September 15 to October 15, we take time to recognize and appreciate the contributions and influence of Hispanic Americans to the history, culture, achievements, and economic vitality of the United States and Arizona. We also pay special tribute to the Hispanic American champions who have inspired others to achieve success. I personally appreciate the positive impact mentors played on my life, like Arizona State Senator Dr. Frank Felix and Dr. Nebla Chavez, the first Latina appointed as the administrator for a U.S. public health agency, Substance Abuse and Mental Health Administration.
National research presented by UnidosUS found that 33 million Americans from many different backgrounds strongly favor Latinos—reporting warm feelings toward our community. However, most were unaware of Latinos' many contributions to our economy, culture, and communities. Most did not understand that unfair policies and practices could hold Latinos back. I'm excited to join UnidosUS in launching the Count On Us education campaign to celebrate Latinos' contributions to Arizona. Count On Us will drive an accurate narrative about Latinos to raise awareness of our contributions to the country and of systemic barriers we face —and encourage people to take actions that remove unfair barriers and improve lives.
Latinos are contributors. Like my parents, Latinos are hardworking people who have contributed to America's economy and culture for generations. However, Latinos continue facing unfair barriers and discrimination that deny access to equal opportunity in our society. We should endeavor to remove unfair barriers that hold Latinos back. When more Latinos have access to good jobs, education, homes, and whole health care, including mental health, we can contribute even more to our economy and communities that benefit the entire country and Arizona.
In Arizona, Latino immigrants pay 2.4 billion in-state taxes yearly to help support our schools, roads, emergency services, and much more. Latino businesses create 1 million jobs in Arizona and keep Arizona working. The state's hospitality, health care, agriculture, and professional services industries depend on Latino workers. Arizona Latinos help produce goods and services worth more than $90 Billion annually and spend over $63 Billion a year at businesses statewide. There's no doubt, we help drive Arizona's economy.
Now, join me today and all year round in celebrating the many contributions of Hispanic Americans and highlighting ways your organization is helping to remove barriers that hold Latinos back. Hold an event, place an op-ed, post on your social media channels, share a story in your newsletter, and implement workplace DE&I strategies that enhance belonging. Amplify other Latino contributors in your life, workplace, and networks. Ask your friends and colleagues who their favorite Latino contributors are. How might it benefit everyone in Arizona? Together, we can do better.