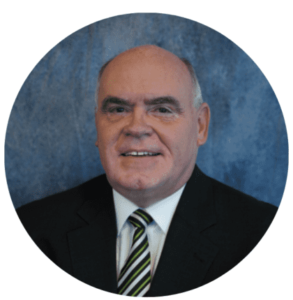 Seven years ago, I decided I wanted to leverage my network connections and business experience to help advance initiatives in the non-profit sector. I landed with a workforce organization that worked with opportunity youth representing a wide range of races, ethnicities, and socioeconomic backgrounds. In that role, I learned that the world is very different for individuals of color. I learned that opportunity is not evenly distributed And that for me to serve these young adults, I needed to understand where they came from and what everyday life was like for them.
At that time, DEI, Diversity Equity, and Inclusion started to be a buzz phrase in some of America's larger corporations. Fortunately, the workforce organization I joined prioritized DEI within its culture. I am ashamed to admit it, but it was there that I learned about redlining and other cultural, social, and intuitional biases that impact so many African Americans. Because of these experiences and my exposure to DEI training, I was excited when I was asked to head the Greater Phoenix Chamber's internal staff DEI Committee.
As a committee, we set goals for the Chamber's DEI initiatives, including making DEI a part of the Chamber's daily culture. Some of the ways we do this include: Connecting with diverse groups and organizations to share Chamber open positions
Help employees learn about one another's culture and background
Develop efforts to help each employee feel included as a valuable member of the team
What I love about our Chamber staff is that everyone is genuine and caring. Those are essential elements when embracing DEI as part of an organization's culture. Our team has demonstrated engagement in DEI training and follow-up initiatives. Our recent Inter Communications Contest encouraged employees to share their personal experiences,  asking coworkers about their preferred communication styles and methods. During this 4-week contest, the staff submitted 65 nominations recognizing fellow employees that shared or asked about fellow employees' communication styles.
Our Internal DEI Committee is excited to continue to raise awareness and help all our employees to celebrate our individuality along with commonalities. We are excited to offer more opportunities to connect and learn about what makes us all unique.