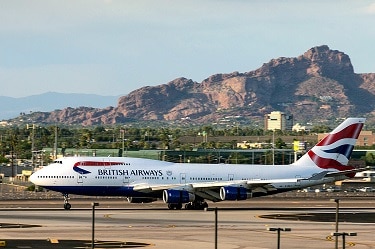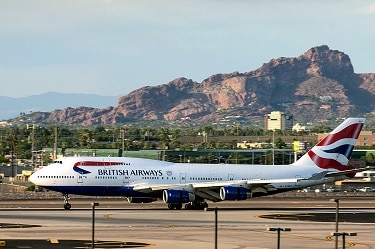 British Airways and Air Canada have expanded international travel options at Phoenix Sky Harbor, while a new app is making it easier for passengers returning from these and other flights abroad.
Earlier this month, British Airways announced an additional option for flying nonstop to London and making connecting flights across Europe.
In May and June, on Mondays, Wednesdays and Saturdays, a second British Airways flight to London is arriving at 12:25 p.m. and taking off at 2:35 p.m.
Travelers like Michael Reed, senior director of programs and organizational initiatives at ASU Gammage, welcome the arrival of the additional flight option. Reed travels British Airways frequently, to visit and scout events including the world's largest arts festival, Edinburgh Festival Fringe, in Scotland.
"It's very convenient to begin with to get on a plane in Phoenix and get off in London without having to check in and check out your luggage (repeatedly)," Reed said. "And this second flight will bring back many more tourists to Arizona, as well as business travelers."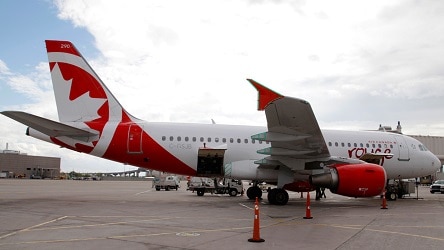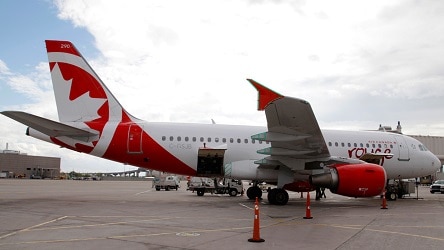 In 2016, more than 17,000 passengers traveled out of Phoenix Sky Harbor via British Airways.
Air Canada has launched non-stop service between Sky Harbor and Montreal.
This flight will operate three times weekly in the winter and spring, from Feb. 22 through May 28.
Glenn Williamson, CEO and founder of the Canada Arizona Business Council, is happy with the new northern route.
"Montreal is now 375-years-old and Canada is turning 150 this year. Time to visit!," Williamson said. "Not just snowbirds, but business people will be using this flight."
Last year, nearly 25,000 passengers traveled through Phoenix Sky Harbor on Air Canada, according to airline statistics.
Mobile Passport App
International travelers taking advantage of these additional options can also make their arrival process a little smoother courtesy of a new mobile application recently introduced by U.S. Customs and Border Protection (CBP) at Sky Harbor.
The Mobile Passport app is free and allows U.S. citizens and Canadian visitors to transmit their passport information and answers to inspection-related questions to the CBP via their smart phones.
Twenty-one airports and one cruise port are using the new app.
Android and iPhone users can download the Mobile Passport app from the Google Play Store and Apple Store.
"Through our partnership with the city of Phoenix, travelers arriving at Phoenix Sky Harbor International Airport will have another processing option to use that has been proven to reduce wait times without comprising our important border protection mission," said CBP Port Director Luz Galarza.