For some it's a place to reflect on the sacrifices of those who came before us. To others it's a place to study the rich history of our country and learn from the triumphs and mistakes of the past. Still to others it's a place for appreciation of art, culture, science and nature.
Here are some local museums worthy of a visit in honor of the recent National Museum Day on May 18.
Since 1959 the Phoenix Art Museum has been a staple for access to art from all over the world. As a compliment to the various art shown throughout the year, the museum offers everything from lectures and films highlighting an artist or topic to educational programs for schools that educate and stimulate the students. While touring the museum, visitors can unwind and dine at in-house restaurant Palette and take home a souvenir from the gift shop. The Phoenix Art Museum is the largest art museum in the southwestern United States and continues to attract art connoisseurs of all types.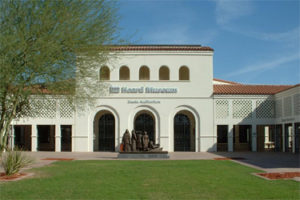 With a mission to be the world's distinguished museum for the presentation of American Indian art, The Heard Museum is recognized for the quality of its collections. The museum collaborates with American Indian artists and tribal communities to provide visitors with a unique and distinctive perspective about the art and culture of Native people. The museum offers educational programs and festivals for visitors to learn more about and dive deeper into the history of a prominent culture in our state.
Bringing music from all over the world within reach is what the Musical Instrument Museum does best. With more than 6,500 instruments collected from 200 countries and territories, MIM offers visitors an experience unlike any other. As guests make their way past each instrument display, they are treated to a full sensory experience via high-resolution screens displaying how the instrument is played and personal wireless headphones. Visitors can also see instruments from music icons such as John Lennon, Taylor Swift and Dolly Parton and even play instruments from around the world in the Experience Gallery.
The Commemorative Air Force Museum combines learning and thrills. Visitors learn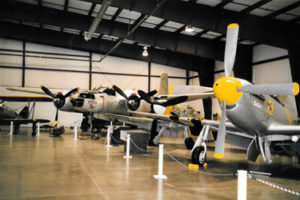 about planes that were flown during different eras including WWI and WWII. Visitors learn and hear stories about legends and heroes who protected our country and receive a behind-the-scenes look at the planes they flew. Outside the museum, visitors can experience the thrill of a lifetime with the opportunity to fly in ultra-rare planes like a B-17G, B-25, C-47 and more.
Be sure to take a step back, reflect and learn about history through art and culture at every opportunity.
–Written by Danny Imes, digital marketing coordinator, Greater Phoenix Chamber of Commerce