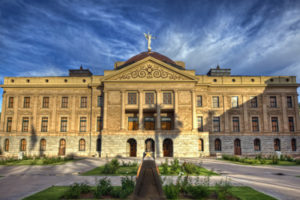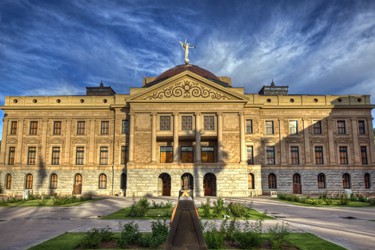 The 2018 election cycle is ripe with opportunities for those looking to run for elected office at every level of government. As various elected officials make announcements for seeking other offices and start their campaigns the dominos have begun to fall, leaving many wondering how this game of musical chairs will impact Arizona's political landscape.
Local Elections:
At the local level, Mayor Greg Stanton's (D) run for Congress has shaken things up in Phoenix. With an open mayoral seat, current councilmembers are looking to advance. Both Councilwoman Kate Gallego (D) and Councilman Daniel Valenzuela (D) announced that they will be racing toward the Mayor's open seat, with perhaps more to come. This means that there will soon be at least two open city council seats in Phoenix.
State Elections:
At the state level, all five of the major state offices will be on the ballot, along with the 90 members of the legislature. Governor Doug Ducey (R) is seeking re-election against two vocal democratic leaders, State Senator Steve Farley (D) and David Garcia (D), an ASU professor. Current Secretary of State Michele Reagan (R) is seeking to hold her seat, however two State Senators aim to disrupt her plans with their announcements for candidacy. Democratic Leader Katie Hobbs (D) and Senator Steve Montenegro (R) have declared their intentions for the positon, and either could prove to be a strong challenger to Reagan.
Federally Elections:
Federally, U.S. Senator Jeff Flake (R) announced he will not be seeking re-election. His open seat has caught the interest of multiple contenders, including Congresswoman Kyrsten Sinema (D) and former State Senator Kelli Ward (R). Sinema is the only Arizona Congressional member who will not be seeking re-election for her current seat. As previously mentioned, Stanton announced his campaign for the 9th District. Although the race for Senator Flake's seat is expected to be the most contentious, each congressional incumbent, aside from Congressman Ruben Gallego (D), already has at least one challenger. Congresswoman Martha McSally (R), a pro-business supporter recognized by the U.S. Chamber, is likely to face a difficult campaign. Like Flake, McSally faces numerous challengers for her seat in the 2nd District.
Stay connected with the GPCC Public Affairs team by following us on Twitter @GPCCpolicy) to keep up with city, county and state issues.