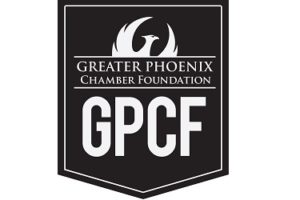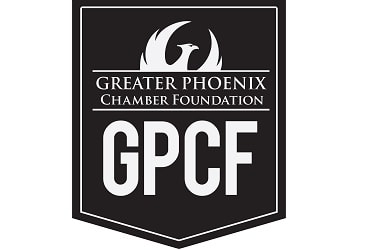 The Greater Phoenix Chamber Foundation participated in Arizona Gives Day on April 3. With a keen focus on promoting a healthy community and building a strong workforce talent pipeline that serves key industries, the Greater Phoenix Chamber Foundation is making strides.
The Foundation's charitable activities focus on improving health and prosperity for the region. In just two years, the Foundation is already off to a running start in making a powerful and lasting impact in the community.
With the help of Arizona Gives Day, and generous donations from our supporters, like Board Member, Jeff Stelnik of Blue Cross Blue Shield of Arrzona, the Foundation is moving Phoenix forward.
"The Chamber's Foundation is making great strides to strengthen our community by enhancing employer-led wellness efforts to meet the needs of their employees, and aligning business with education partners to collaboratively bridge the skills gap in vital Arizona industries."
In order to further the work of the Foundation by scaling the workforce efforts and increasing the reach of Wellness AtoZ, the Foundation needs the full support and backing of the local community.
The Greater Phoenix Chamber Foundation needs resources to successfully implement new programs to bridge the skills gap in key industries and to transform Arizona into a wellness-centered economy with healthy employees and a healthy talent pipeline.
If you're interested in helping to move Phoenix forward, then you can donate to the Foundation at: http://www.phoenixchamberfoundation.com/support
All contributions are tax deductible.
Interested in learning more about the work of the Foundation to date? Then read on for a synopsis of the Foundation's efforts and results in wellness and workforce development.

Wellness AtoZ
Wellness AtoZ aims to make Arizona and the Greater Phoenix region known as a destination for healthy living. By cultivating a culture of health and wellness within the community, the Foundation is building a vibrant, healthy workforce and a better place for all of us to live and work. This is why Wellness AtoZ is for more than just employers. It's for the community
Twice a year, the Wellness Wonders of Arizona community health challenge encourages individuals to enjoy the natural assets of Arizona while being active, social and having fun. There are seven Wellness Wonder activities showcasing the unique features
More than 360 companies participated in Wellness AtoZ activities
Over 117,000 employees reached through Wellness AtoZ
2,000 Wellness Wonders of Arizona challenge participants in 2017
Sign up and complete the spring 2018 Wellness Wonders of AZ challenge. >>
Workforce Collaboratives
With unique community partnerships, the Foundation is developing innovative pathways to create the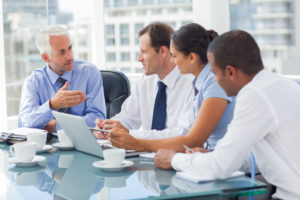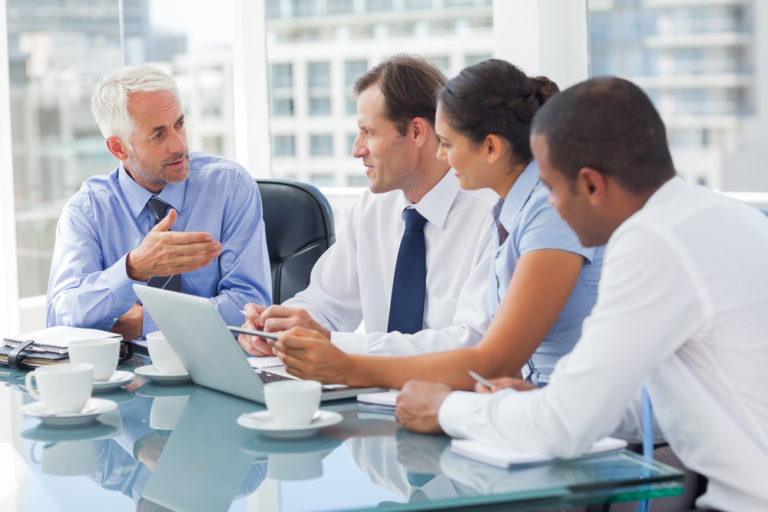 job-ready talent our economy needs to set Arizona apart in the race for economic prosperity.
The Foundation brought industry leaders, educators and workforce development partners together to form five workforce collaboratives. Industries participating in these efforts include Cybersecurity; Hospitals; Compliance & Risk Management; Construction, and Financial Services.
The workforce collaboratives were developed using the U.S. Chamber of Commerce Foundation's Talent Pipeline Management (TPM) model as a blueprint. This demand-driven approach uses lessons learned from innovations in supply chain management while calling for employers to play a new and expanded leadership role as "end-customers" of education and workforce partnerships.
So far, the five employer-led workforce collaboratives have launched:
Two career-based websites to connect business, education and talent
Job-training program to prepare individuals to sit for the series 7 exam
Learn more about the workforce collaboratives. >>
But, there's more work to be done. There are more businesses and industry sectors that need help to grow and strengthen their workforce pipeline. Organizations need turnkey wellness programming options to educate their employees and lower their health care expenses.
Contribute to the Foundation by making your donation today!