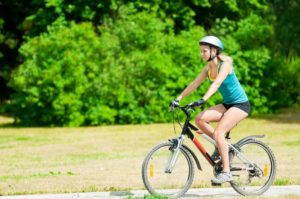 Through Wellness AtoZ and the Wellness Wonders of AZ Challenge, the Greater Phoenix Chamber is working to brand Arizona as a vibrant, healthy community. After all, healthy communities are vital to the sustained growth of business, which supports a competitive economy.
This is why the Greater Phoenix Chamber Foundation is committed to wellness, and doubling down on its value with the Wellness AtoZ initiative. The initiative aims to make the Greater Phoenix region known as a destination for healthy talent and a healthy community.
Wellness AtoZ has served more than 180,000 individuals in its first year. Wellness AtoZ outlines four key principles that companies may adopt to help their employees and their families live healthier lifestyles.
WorkWell: A platform for employers to share best practices and recognize companies that are leading the way in wellness.
EatWell: Encourages healthy food choices in the workplace through healthy snacks and catered meetings.
LiveWell: A focus on preventative care as the ideal way for people to live longer and reduce overall health-care costs.
PlayWell: Promotes a healthy, active lifestyle through signature wellness challenges.
Wellness AtoZ is a complimentary resource to all companies and allows employers to either create a wellness program or enhance an established wellness program.
To date, more than 360 companies have participated in Wellness AtoZ activities, and the program is gaining momentum. Employers such as Blue Cross Blue Shield of Arizona have introduced thousands of employees to the program, many of whom have volunteered their time on planning committees to ensure successful implementation. With companies committed to promoting health and wellness to their employees every day, there is no doubt that Arizona is a national leader in wellness.
You can get involved too!
Twice a year, the Wellness Wonders of Arizona community health challenge encourages individuals to enjoy the natural assets of Arizona while being active, social and having fun. There are seven Wellness Wonder activities showcasing the unique features of our state including:
Mountains & Parks
Canals & Green Spaces
Farmers Markets & Gardens
Swing into Spring
Swimming in Arizona
Health Awareness Quiz
Wellness A to Z Day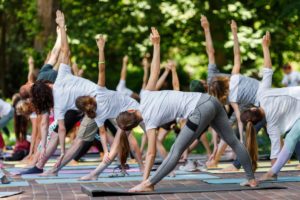 The spring 2018 Wellness Wonders challenge will take place from April 8 until May 20. Participants are encouraged to complete as many Wellness Wonders activities as possible and may win great prizes along the way. And, there is no cost to get involved. Anyone can sign up online at wellnessatoz.org and join the fun!
As you explore our mountains and parks, ride your bike along the canal, or load up on delicious fruits and veggies at a local farmers market, just log into your Wellness Wonders profile and check off the activities you complete.
In addition to being active and healthy, your participation will help put our community on the map as a destination for health and wellness. By sharing fun photos of you and your family and friends out and about on social media, we can get Arizona trending.
Join us for a springtime of wellness! Join us for Wellness AtoZ Day on May 20th! Get social—follow Wellness AtoZ on Facebook and @GoWellnessAtoZ on Twitter. Hashtag your activities using #WellnessAtoZ. Join the movement to get moving.