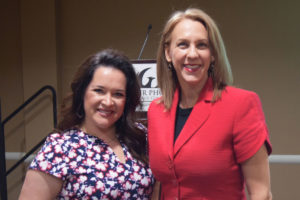 On May 8 the Greater Phoenix Chamber of Commerce hosted Amy Bruske, Principal and President of Kolbe Corp. She specializes in HR consulting and leadership development, and she is one of only three Senior Master Consultants in the Kolbe Concept™—the authoritative theory of human instinct and performance.
During her remarks, Bruske provided tools for attendees to understand how misguided beliefs about work are causing unnecessary stress and explained key strategies to manage mental energy for optimal performance.
Throughout the luncheon, Bruske walked attendees through a crash course in finding what their natural abilities are, and how they can harness those abilities to further their work.
She explained that this is important because if people don't fully understand what their abilities are then they often waste time and energy.
"You can't be a great leader if you're not working on yourself, and your stress levels," said Bruske.
She furthered explained that often times people absorb pieces of advice that don't really apply to their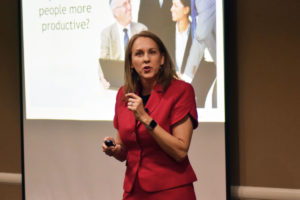 natural talents or their roles.
"Good advice gone bad is what happens when well-intentioned good advice doesn't work for you," Bruske
One example she provided focused on the age-old piece of advice: "Finish what you start."
She responded to that by highlighting entrepreneurs who excel at starting projects, but their natural talents aren't centered on completing projects that no longer fit for them.
Overall her top tip to attendees was to lean into their natural abilities and to stop wasting energy, including mental energy, on excessive activity or decisions.
Her long career in business and her expertise in management make Bruske an expert navigating people and well-intended advice.
Interested in learning about Amy Bruske and Kolbe Corp? Learn more online at www.kolbe.com.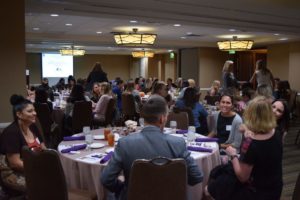 -Written by Miranda Cain-Morton, Development and Communications Manager займы на карту
займы без отказа взять займ до зарплатыбыстрый займ улан-удэзайм онлайн на карту под 0 процентов ферратум займзайм под недвижимостьзайм на карту круглосуточно без отказа вива займзайм на карту мгновенно круглосуточно без отказа 500000конга займ отзывы