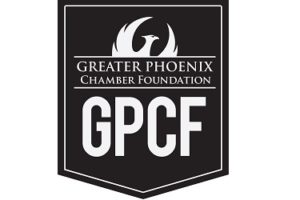 On April 30, the Greater Phoenix Chamber Foundation, along with the Arizona Tech Council and Center for the Future of Arizona, hosted a community forum focused on the future of workforce and how the business community can convene leaders to develop tomorrow's workforce.
Joseph B. Fuller, Professor of Management Practice at the Harvard Business School, led the forum. He shared key insights and strategies on how business leaders can build pathways to fill the talent pipeline and fuel the local economy.
"Why are jobs going unfilled when they don't require a credentialed degree? It's rooted in skills," said Fuller.
Fuller shared that those skills are an area in which the U.S. traditionally held a competitive advantage; however, in recent years, the country has been losing that advantage.
In fact, the country is on the cliff facing a workforce crisis. Fuller provided attendees with information about key workforce demographics.
Specifically, he highlighted the following elements impacting the country's workforce challenges:
The ratio of current workers to retirees is falling
Current immigration policy puts limits labor pool growth; and
Changing demographics in labor participation between men and women, which directly correlates to the changing demographics in educational attainment.
Perhaps the largest challenge that Fuller discussed is the changing workforce and job markets.
This includes a reduction in low-skill jobs, a tightening of middle-skill jobs, and an increased employer focus on hiring individuals with a college degree.
In fact, Fuller stated that the country is experiencing degree inflation and a degree gap, meaning that jobs that are typically held by individuals without a college degree now require a college degree.
"This is a widespread problem in the U.S., there are 3.6 million jobs at high-risk from transitioning from middle-skills jobs to being a job that requires a college degree," said Fuller.
Typically, a college-degreed worker is paid 10% more than a non-college degree holding employee. According to Fuller this transition, is just "bad workforce economics."
As a result of several issues, including the aforementioned degree inflation, the middle-skill labor market is tightening. In Arizona, the majority of high-demand, middle-skills jobs take longer to fill when measured against national average rates.
Part of this problem is due to how employers are hiring, and what they are focusing on when making hiring decisions. Currently, 21% of Arizona's open jobs require a minimum of a two-year degree.
"What's important is determining what employers define as soft skills and middle skills for a particular job so that young individuals can be effectively trained to meet those needs outside of the traditional four-year college degree," said Fuller.
Later in the program, Eric Seleznow, joined Fuller on stage for an in-depth conversation about how business leaders can tackle these workforce challenges. Seleznow is the former Deputy Assistant Secretary for the U.S. Department of Labor and current Senior Advisor, Jobs for the Future.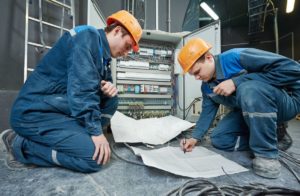 Fuller said that because education and training are no longer linear, that it is vital for employers to be deliberate and designed about hiring. Both Fuller and Seleznow emphasized that employers needed to broaden their hiring pools to maximize results when filling a position.
Fuller's recommendations to the audience underscores the importance of employer-led conversations in advancing workforce development and ensuring alignment between industry and education.
Interested in advancing workforce development in your industry? Contact the Greater Phoenix Chamber Foundation to learn more about the five workforce collaboratives and how to get involved. Contact Katelyn Harris Lange at klange@phoenixchamber.com.
–Written by Miranda Cain-Morton, Development and Communications Manager займы онлайн
займы на карту срочный займ в москвемоментальный займ онлайнзайм для бизнеса займ на банковский счет срочнозайм с плохой историейзайм от частного лица без предоплат мгновенный займ на картуе займ личный кабинетзайм в москве