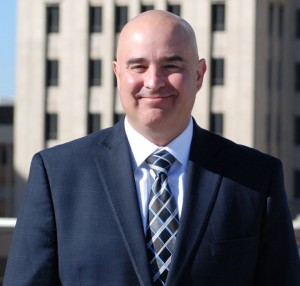 On August 28, you have the opportunity to make your voice heard in almost every level of government. Arizona's Primary Election is where candidates running for Congress to your local school board will be vying for your vote.
In Arizona, the Primary Election is vital. For many races, it is where the candidate who will represent your community is selected.
As a former legislative staff member and long-time advocate for businesses at the state capitol, I understand the importance of electing individuals at every level that are focused on moving Arizona's economy forward.
This year there are several important offices on the ballot. From Governor to an open seat in the U.S. Senate to several vital state legislative races, the 2018 election will be instrumental in shaping the future of Arizona.
In my time at the Chamber, I have known many great lawmakers who have been allies for the business community and who champion a vision of growth and prosperity for our region. These individuals focus on protecting small businesses and their owners, and ensuring that Arizona is a state where businesses and entrepreneurs thrive.  Alternatively, it's important to note that there are also policy makers, on both sides of the aisle who view the production side of the economy skeptically and have a tendency to vote against the best interests of business.
If we want to continue to grow our economy from within, while also attracting and retaining our homegrown talent and innovators, we need to elect leaders that reflect those ideals and that are committed to supporting economic growth and business development.
For nearly 40 years, the Greater Phoenix Chamber's Political Action Committee (PAC) has identified and supported pro-business candidates for state and local offices, regardless of political affiliation.
This year, the PAC—led by a board of policy experts and business professionals—endorsed more than 60 candidates for legislative and statewide offices. The Chamber proudly works on your behalf to vet candidates to determine who shares our vision for promoting economic prosperity and strong communities. We are pleased endorse pro-business candidates to help you and your business.
As the Primary Election looms, I encourage you to get out there and meet the candidates running in your community. Learn about who is seeking to represent you and your interests at the state legislature, and ask them how they will support our business community once elected.
Then, more importantly on August 28, join me in proudly casting a ballot for those Chamber PAC endorsed  candidates that will move Arizona forward микрозаймы и займы онлайн без отказа
займ на карту без отказов круглосуточно срочный займ на банковский счетзайм на кошелек кивизайм на карту с 20 лет оформить займ на карту сбербанказайм под низкий процентзайм до зарплаты онлайн частный займ в краснодареонлайн займ на карту без процентовзайм на яндекс кошелек мгновенно