Private Sector
Kathleen Duffy Ybarra, CEO/Founder, Duffy Group, Inc.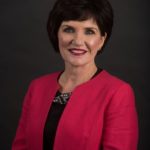 After founding her business in 1991, Kathleen Duffy Ybarra turned her industry's model upside down to put the power back in her client's hands. As a strong advocate for small business ownership, Duffy gives back to other entrepreneurs by serving organizations such as Seed Spot, National Association of Women Business Owners, and the ASU Alumni Association. She works with others to refine their business pitches and models. In her community, she leads by example for female business owners. Throughout her career and time in Greater Phoenix, Duffy dedicates herself to the organizations and people that she encounters in and outside of business.
Letitia Frye, President & Founder/CEO, Letitia Frye, LLC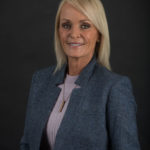 A gifted fast-talker, Letitia Frye broke barriers and set new standards in her work as a professional auctioneer. Having fundraised more than $400 million dollars for charities in North America, Frye is a top-performer in her industry. After founding her company and carving a niche for herself as an "auctiontainer," she set out to build the framework for other women interested in auctioneering.  She worked to increase female representation in her industry, and today women regularly make up half of the auctioneering classes. As a dedicated volunteer in her community and trailblazer in her industry, Frye sets the stage for others to succeed.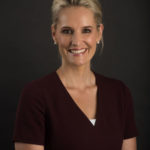 Jessica Pacheco, Vice President, State & Local Affairs, Arizona Public Service
With almost two decades of experience at Arizona's largest utility provider, Jessica Pacheco rose from an entry-level call center representative to be an executive-level leader and decision maker in a male-dominated industry. Recognized as a local thought-leader and creative problem-solver, Pacheco leads a team of innovators that assist in the development of key energy plans and supporting programs that directly benefit the community. In her community, she serves on several boards with a focus on education and education policy. From her service on non-profit Boards to leading internal fundraising campaigns at APS, she is leading from inside the boardroom to support her community.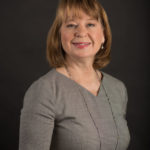 Terry M. Roman, Partner, Snell & Wilmer
During her tenure as a leading attorney, Terry Roman secured partnership at Snell & Wilmer in 1988 and has led the organization forward ever since. As a trailblazer who has helped open the door for future generations of female leaders, she served as a collaborative visionary in the office, introducing innovative solutions to real-life problems. Roman helped grow Snell & Wilmer to more than 400 attorneys and 11 offices, while also leading the way for women's representation at every level. With nearly two decades of Board experience and service, she is mentoring her colleagues and fellow community members to build a better Phoenix.
Public Sector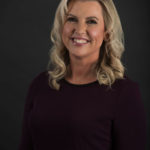 Melissa Holdaway, CEO, Arizona Charter Academy
With experience in the private and public sectors, Melissa Holdaway left an insurance career to co-found a public charter school. Since 2001 Holdaway has served as a stalwart leader for the Arizona Charter Academy, where she stepped into her passion and cultivated her career to make a difference. As an advocate, she helps others reach their goals by standing as a strong voice. This includes testifying before lawmakers to move issues forward for the community and her school. With more than 17 years in education, Holdaway understands and values the impact quality education can have on students and fosters positive change on a daily basis.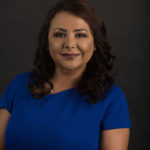 Martha E. Martinez, Manager, Language & International Programs, Maricopa Integrated Health System
Thirty-three years ago, Martha Martinez took the first steps toward changing her life when she moved from Mexico to Phoenix. Little did Martinez know, those steps would lead her to a career of service, where she would have the ability to transform her community. At MIHS she's grown from her humble start in housekeeping to serving as the Manager of Language & International Programs. In this time, she helped to create the first formal interpreters' program in an Arizona hospital and developed a training system, which trained more than 700 interpreters across the U.S. She now oversees 25 interpreters who help doctors and patients communicate 24 hours a day.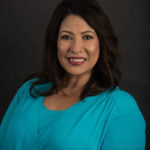 Tanya M. Muñiz, Chief Financial Officer, Valley of the Sun United Way
As a self-made woman, who worked her way through college as a single-mother, Tanya Muñiz refuses to let obstacles prevent her from leading by example. In her tenure at Valley of the Sun United Way, she's risen from an accountant to the Chief Financial Officer and only Latina on the executive team. Through her community and mentorship efforts, Muñiz understands the impact of leading by example and it drives her forward to mentor, both inside and outside of her career. From internal professional development efforts to working with youth, she's building a path for other women and amplifying her impact as the Board Chair of the Arizona Grantmakers Forum.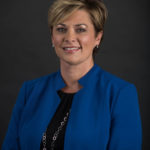 Melissa Trujillo, President & CEO, Be A Leader Foundation
It takes courage to walk a path less traveled to build an organization that uplifts the community, but that's exactly the path that Melissa Trujillo forged. In 2003, Trujillo founded the Be A Leader Foundation to empower youth in her community to pursue higher education—an endeavor she conquered on her own as a first-generation college student. Trujillo strives to make a difference through the foundation and lifts communities through access to education. In ten years, the Be A Leader Foundation has gone from serving 32 students to assisting over 6,400 students and is now recognized as a premier college-access organization.
Young Professional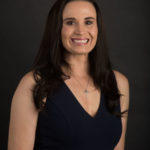 Audrey Monell, President, Forrest Anderson Plumbing and Airconditioning
For Audrey Monell, it's all in the family. For more than eight years, Monell has led her 57-year-old family business. As president of Forrest Anderson Plumbing and Air Conditioning, she worked to increase the gross profit margin by 10% and, through the implementation of new policies and procedures, increased revenue by 23%. As a female leader in a skilled trade industry, Monell is passionate about sharing her nontraditional career path with other women. She regularly counsels other women on benefits to a career in the skilled trades and how to best turn those opportunities into a career and business ownership opportunity.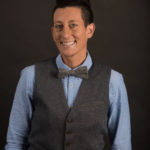 Kado Stewart, Director of Programs, One n Ten
As a lifelong warrior and advocate, Kado Stewart has passionately campaigned for equality and empowerment. This journey started by leaving her small, Wisconsin town for a wilderness expedition in Alaska leading Girl Scouts. Eventually, she was led to Prescott, Arizona, where she completed her education. Her time in Prescott gave her the foundation she needed to found and lead Camp OUTdoors. In her role at one•n•ten, she founded Camp OUTdoors in 2007 to provide a safe space for LGBTQ youth to find their voice and build vital support systems. In an effort to cultivate inclusivity, Stewart works with community leaders and businesses by hosting learning workshops surrounding LGBTQ.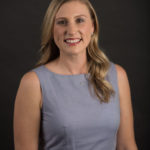 Terri Waibel, Owner, Psychotherapist, Grief Counselor, Center for Compassion
In the wake of her own story, Terri Waibel harnessed her personal grief to create a space for others to feel and honor their grief. As the founder and owner of the private practice, Center for Compassion, Waibel specializes in providing therapeutic support to individuals, children, and families enduring the death of a beloved family member. Through her efforts as a social worker and as an Arizona State University MSW Field Supervisor, she role models for others in her industry and in her capacity as a community volunteer. Every day Waibel illustrates how to have a mindful relationship with grief while living a life of meaning.