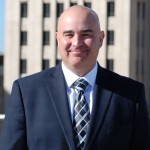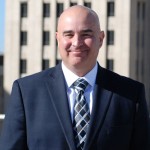 From Thanksgiving and celebrating all that we're thankful for, to Small Business Saturday where people stepped up and supported small business owners in a meaningful way, this month has been focused on giving.
And today, our community is celebrating Giving Tuesday, a global day of giving fueled by the power of social media and collaboration.
In the spirit of giving, I want to highlight some of the work that we're doing every day at the Greater Phoenix Chamber Foundation to support community development, and ask you to join me in supporting the Foundation.
Launched in 2016, the Foundation is a 501(c)3 nonprofit promoting economic prosperity and quality of life in the Greater Phoenix region. The Foundation is a leader in workforce development and is focused on promoting Arizona as a healthy community. From supporting healthy employees with our Wellness AtoZ toolkits to convening business leaders, educational institutions, and community organizations with workforce collaboratives, the Foundation emphasizes the importance of fostering a healthy, robust workforce.
Since 2016, the Foundation has impacted hundreds of thousands of Arizonans through our Wellness AtoZ and workforce efforts. Companies who have never had the resources to provide wellness programs are now empowered with the right tools to encourage their employees to be healthier. Additionally, employer-led workforce collaboratives are closing the skills gap and building thriving talent pipelines to meet current and future workforce demands.
With our Foundation, we've been able to provide our business and community partners with a platform to convene their leaders and develop employer-led solutions to connect individuals with career training and job opportunities in industries that are putting Arizonans to work.
I'm incredibly proud of the work our team is doing to build bridges between industry and education, and to contribute to the betterment of our regional community.
And we are just getting started! As we head into a new year, we're working to scale these efforts to make our communities healthier and introduce more people to lifelong career opportunities.
In order to expand and scale our efforts, we need your support. I invite you and your company to join us as we support business growth and connect individuals to meaningful training and employment options.
Your tax-deductible donation to the Greater Phoenix Chamber Foundation will help build a stronger, healthier Arizona for everyone!

займы онлайн