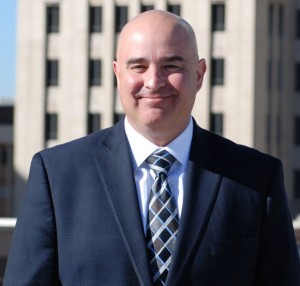 It's a new day and a new year in Phoenix. From the cranes lining our skyline to the scaffolding lining our sidewalks, anyone who walks around the downtown core of Phoenix can see the growth.
The new developments, expansion of existing businesses, and the renovations of aging infrastructure are ensuring that businesses—new and old, small and large—have a strong foundation to build and make an impact in communities across the Greater Phoenix region.
For the past 31 years, the Greater Phoenix Chamber has recognized the impact of businesses through our annual IMPACT Awards. What started as a small business award program three decades ago has grown to a program that recognizes eight businesses in four categories. The Chamber's IMPACT Awards honor businesses for their role as Arizona advocates, their strong community focus, their ability to drive our economy, and their emphasis on innovation.
Every year, through this process, I am privileged to get to know Valley businesses and organizations.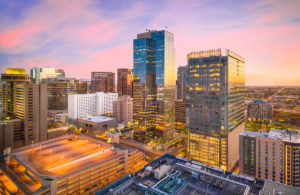 Through the IMPACT Awards, myself—and the entire Chamber team— learn all about businesses from the inside out. We get to know their teams, their missions, and fully understand what drives them and how they do what they do. And, then we share their stories at the annual IMPACT Awards Luncheon.
In the past three decades, we've recognized some of Phoenix's most well-known organizations such as APS, Blue Cross Blue Shield of Arizona, Phoenix Children's Hospital, Phoenix Suns, and SRP. And, we've also had the privilege of honoring rising stars in our community such as Danzeisen Dairy (you know, the milk in the glass bottles popping up in grocery stores across the Valley), Fairytale Brownies (back in 1998!), Goettl Air Conditioning, and Ideas Collide.
The IMPACT Awards provide a platform for the Chamber to elevate the businesses in our community that are moving Phoenix forward every day.
This year, I hope you'll join us by nominating a business or organization that is making an IMPACT in your community. Nominate today!