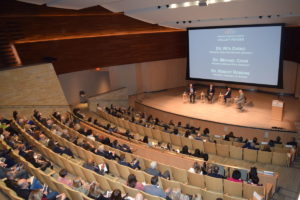 Arizona's three state university presidents presented a united front Friday after a surprise lawsuit from the state attorney general went after Arizona State University's real-estate projects.
Attorney General Mark Brnovich filed suit Thursday in Arizona Tax Court over the university's use of tax-exempt land for private development. Land owned by the universities is exempt from property taxes under Arizona law.
At a Greater Phoenix Chamber event Friday morning, the presidents of the University of Arizona and Northern Arizona University made clear they stood with ASU.
Read the full azcentral article here. займ на карту
займ на карту срочно без отказа займ на карту без отказазайм онлайн на карту срочнобеспроцентный займ взять займ в иркутскебыстрый займ на карту сбербанка без отказамтс займ на телефон займ с просрочками на картубеспроцентный первый займзайм онлайн новые мфо