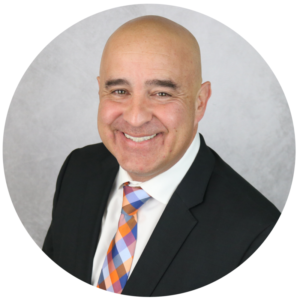 By 2020, Arizona's employment is expected to increase by more than 165,000 new jobs. These jobs will be opening across industries. From construction and manufacturing to health care and business services, almost every industry is seeking qualified talent that can help move our economy and region forward.
The Greater Phoenix Chamber Foundation works with key industries that are poised for growth to curate strong talent pipelines that will help businesses meet the demands of tomorrow's economy.
Through strategic partnerships with industry associations, national organizations, and industry leaders, the Foundation is launching projects to help develop Arizona's workforce.
Build Your Future (BYF) Arizona
For the past 18 months, the Foundation and the Construction Workforce Collaborative built a coalition of support to bring the Build Your Future campaign to Arizona to attract a diverse candidate pool to the construction industry —one of the strongest growing sectors in the state.
Currently, there are more than 10,000 vacant skilled trades positions statewide. The lack of a skilled-labor workforce in the Greater Phoenix region is not only slowing the pace of growth for our construction companies, but it is hindering regional economic growth.
The Build Your Future Arizona campaign will launch in the fall of 2019. We look forward to showcasing the construction industry and educating individuals about the high-growth career opportunities available in Arizona.
Financial Industry Training (FIT)
Our state is a financial services hub with a growing number of open positions, especially entry-level financial service professionals, financial advisors in training, analysts, and investment professionals.
Six months ago, our team convened industry leaders and members of the Financial Services Workforce Collaborative—and subsequently launched a program to incentivize potential employees to pursue training for licensing in the financial services sector.
Following two successful pilot programs for the Series 7 exam, the Collaborative launched Financial Industry Training (FIT), a month-long program designed to prepare individuals to pass the Securities Industry Essentials Exam (SIE.) Once a candidate completes the training and passes the SIE Exam, they are eligible to be hired by one of the participating employers, who then sponsors the candidate to take subsequent licensing exams. The financial services industry offers high-growth, quality career options with a starting salary between $35,000 and $40,000 a year.
Last month, we proudly collaborated with Maricopa Corporate College to be a lead partner in this program and facilitate the month-long training program by providing in-person, hybrid, and online offerings to potential students.
To date, our team can proudly say that ten individuals have gone on to complete the program and pass the SIE exam—their first step toward a lifelong career in financial services.
TPM Upskill Academy of Arizona
This spring, our team partnered with U.S. Chamber of Commerce Foundation to launch the first-ever Talent Pipeline ManagementTM Upskill Academy. The Academy is preparing 23 individuals from 17 organizations who are committed to applying the TPMTM curriculum and launching successful and sustainable workforce collaboratives.
The TPMTM   Upskill Academy is providing in-person training for state and local chambers, business associations, economic development agency leaders, and employers, to learn to drive partnerships with education and training providers based on industry need.
Participants completed their first two days of training last month. The insights and takeaways that these workforce and community leaders are learning will be invaluable in strengthening our communities and our regional economy.
By identifying key growth industries and emphasizing strategic partnerships, our team is focused on developing Arizona's talent pipelines and creating economic impact one job at a time.