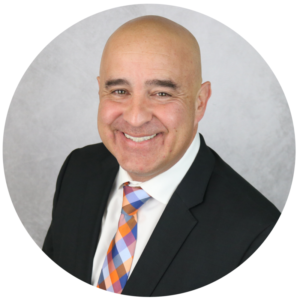 This week, the Chamber celebrates businesses making an impact in the Greater Phoenix region. As a long time business and community leader, this is my favorite time of year.
Started in 1987, the Greater Phoenix Chamber's IMPACT Awards honor businesses. From companies that are innovating, pushing their industry forward to companies that have embedded their employees into the fabric of the local economy, we proudly recognize one company with 250 employees or fewer and one company with more than 250 employees across four categories.
With more than 50 nominees and 16 finalists, the decision of which companies will be named as recipients is never easy. We are fortunate to have a robust group of past recipients and community volunteers who serve on the IMPACT Awards selection committee to review applications, interview finalists, and determine the award recipients.
Our IMPACT Awards create a platform for our business community to come together and celebrate excellence in business. The program and event also foster community connections across industries and across business sizes.
Thanks to our IMPACT Awards, I get to meet and understand eight different businesses that are on the ground putting Arizonans to work, supporting community initiatives, promoting economic prosperity, and moving our region forward.
This year's recipients truly showcase the diversity of Arizona's business community and illustrate how, in the Grand Canyon State, any business with the right amount of drive and passion can make it.
Congratulations to the 2019 IMPACT Award recipients! You'll recognize some of them and others you might just be meeting for the first time.
250 Employees Or Fewer
Arizona Advocate: Desert Botanical Garden
Community Champion: Elontec
Economic Driver: University of Advancing Technology
Exceptional Innovator: Urbix Resources LLC
More Than 250 Employees
Arizona Advocate: Lyft
Community Champion: CopperPoint Insurance Companies
Economic Driver: Fry's Food Stores
Exceptional Innovator: Barrow Neurological Institute
I look forward to celebrating these companies at this year's IMPACT Awards Luncheon on May 23. For 32 years, we've celebrated Phoenix businesses, and I'm proud to carry that tradition forward.
I hope you'll join us to celebrate the eight recipients and announce which two companies will be named Business of the Year!