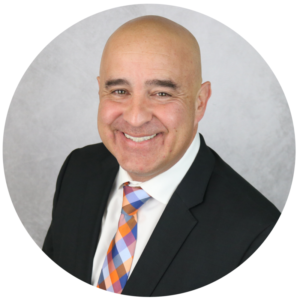 Yesterday, our nation celebrated its 125th Labor Day. As our nation and state have evolved over the past 100 years, so has our economy.
The needs of our employers are drastically different from what they were a century ago, or even just a decade ago.  It's time to retool the system to better prepare tomorrow's workers and entrepreneurs for growing employment fields.  This new normal represents a unique opportunity for today's workforce to gain the skills necessary to thrive in tomorrow's economy.
As our society continues to advance, our economy will continue to adapt to disrupters—from technology to transportation to communication—how we do business evolves every day.
Looking forward, Arizona needs to build a foundation for a stronger economic future. We should plan for change—both in the businesses that employ workers and in the skills expected of graduates. And that means we need to transform how we develop diverse and robust talent pipelines.
A big part of this effort is strategically convening industry leaders and education partners to craft education and workforce programs at every level that are employer-led.
When the Greater Phoenix Chamber made the business retention and expansion side of economic development a primary pillar of our organization, our goal was to determine how we could support our region's economic prosperity. Through that process, our team discovered that businesses' biggest challenge was finding qualified talent—more importantly though, this problem is most prominent among our state's most vital business sectors.
In 2016, we launched the Greater Phoenix Chamber Foundation to help support our community's need for strong, robust talent pipelines, and ultimately talented women and men to move our community forward.
Through our Foundation's workforce development efforts in construction, cybersecurity, financial services, and hospitals, we've worked to provide solutions to the talent gaps in our core industries.
Since 2016, we've launched a career connection website for Arizona's cybersecurity ecosystem and partnered with key stakeholders to create  Financial Industry Training—which helps get individuals started in a career in the financial services industry. And, in the coming months, we're preparing to launch a multi-year marketing campaign to increase awareness surrounding the10,000 open construction career positions in Arizona.
We recognize the vital importance of workforce and developing the talent our community needs to move forward into tomorrow's economy.
In the coming years, our efforts in public policy, economic development, and workforce development will continue to scale to meet the needs of our members. I invite you to join us in moving Phoenix forward!