The ATHENA Awards, an internationally prized honor, recognizes the achievements of businesswomen across the Greater Phoenix region.
ATHENAs are challenged across industries to continue their dedication to leading, serving, and mentoring. The award highlights three women every year who are at the top of their field and who invest in their careers, their community, and, especially, other women. ATHENAs demonstrate inspiring leadership within their industry, mentor women throughout their career, and dedicate themselves to the community.
Over the past 32 years, 53 accomplished and compassionate Valley businesswomen have earned the title of ATHENA. Their contributions to our business community are immeasurable and help propel Phoenix forward.
Hear their stories at the ATHENA Awards Luncheon on Friday, November 15.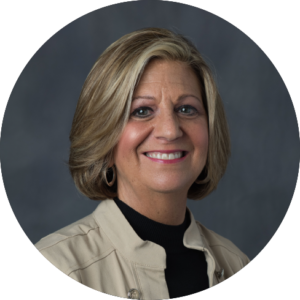 Sherri Collins, Executive Director, Arizona Commission for the Deaf and Hard of Hearing
A life long advocate for her community, Sherri Collins has moved mountains to raise awareness for the deaf and hard of hearing. Leading the way as a changemaker, Sherri serves as the Executive Director of the Arizona Commission for the Deaf and the Hard of Hearing, a position she has held for more than a decade. In addition to her local leadership, she serves as the President of the Board for the National Association of State Agencies of the Deaf and Hard of Hearing. Throughout her life, and her career, Sherri has broken barriers and led by example for other individuals who are deaf or hard of hearing. She is proud to recognize herself as the first and only registered deaf lobbyist in the country. In this capacity, she has championed regulatory changes to improve the lives of individuals who are deaf or hard of hearing.  Every day, Sherri magnifies her reach and positive community impact.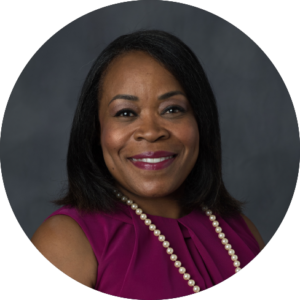 Marchelle Franklin, Human Services Director, City of Phoenix 
In her 17 years of public service at the City of Phoenix, Marchelle Franklin has created a legacy for herself. Credited with saving the well-known and much-loved CityScape in downtown Phoenix, she is known for leading the way with collaboration and innovation at the forefront. From serving with councilmembers and mayors to working with Phoenix Police Department, Marchelle has significantly helped propel Phoenix forward. In her current role as the Human Services Director for the City of Phoenix, Marchelle oversees 380 employees and an $85 million budget, where she is responsible for ensuring that the city is meeting the needs of at-risk residents. As a female leader, she understands the importance of mentorship and pours into others through her community service. Through strategic mentorship, she has helped numerous mentees accomplish pivotal career advancements. She has served on community boards throughout the community and currently serves on the Fiesta Bowl Board of Directors.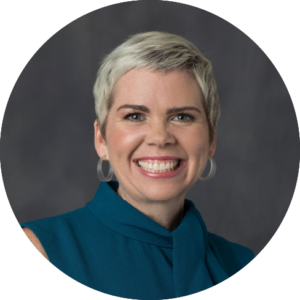 Angela Johnson, Co-founder, Arizona Apparel Foundation 
Angela Johnson believes in the power of fashion. As the founder of the Arizona Apparel Foundation, Angela understands the importance of supporting and cultivating niche industries in Arizona. With a passion for carving a path for others, Angela curated her business and supporting nonprofit, Arizona Apparel Foundation, to serve as an incubator and bridge for Arizona's emerging fashion designers. Thanks to collaborative partnerships, Angela has created space for Arizona's fashion industry to thrive. To date, Angela and her team have provided more than $1 million in free and discounted services and programs to local entrepreneurs. Through her nonprofit, Angela donates her time, expertise, and infrastructure to others. In addition to creating a space for budding designers to hone their craft, Angela believes in harnessing the power of mentorship to help others make their dreams a reality through collaboration. As a leader and community servant, Angela focuses on creating a space where everyone can succeed.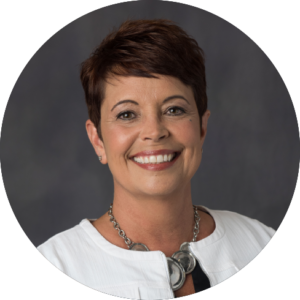 Lisa Scarpinato, CEO, Kitchen on the Street 
Motivated by her community and the call to make a difference, Lisa Scarpinato left a corporate career to lead a nonprofit making a measurable difference in the lives of others. In 2007, Lisa founded Kitchen on the Street, and in 2010, she moved to operate the foundation full time as the organization's CEO. Under her leadership, Kitchen on the Street initiated Bags of Hope, which provided weekend meals to more than 2,000 students in 24 Phoenix schools. Additionally, through her nonprofit, she created the Palomino Food Rescue Program in collaboration with a local food bank and the local school district, which provided more than one million pounds of rescued food over seven years. In her time as CEO, she has personally mentored women who have utilized the services of Kitchen on the Street. As a community-focused, servant leader,  Lisa is passionate about empowering and uplifting other women and ensuring children have the resources they need to succeed. взять займ онлайн
hairy girl займ без верификации картызайм на карту с открытыми просрочкамиминутный займ займ на киви без документовзайм онлайн на киви с плохой кредитной историейплатица займ частный займ денегполучить онлайн займзайм мгновенно круглосуточно без отказа