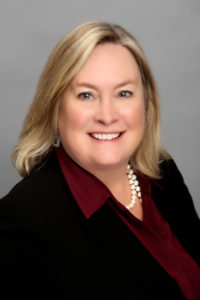 By: Kim Shepard, Arizona, market president, Cigna
As leaders in our community, it's important to embrace and celebrate the diversity within our local communities. Within these populations are talented people who bring different cultures, beliefs, values, and experiences to our local businesses – from multinational corporations to emerging start-ups and family-run shops. A business that invests in an inclusive workforce has a strategic and competitive advantage.
As a global health services company, we've seen that companies that make a firm commitment to diversity and inclusion, discover greater productivity and success. In our own experience, celebrating, valuing, and incorporating all of the ways people are different enhances our ability to keep pace with the changing face of business, better meet customer needs, and deliver new and innovative solutions.
Cigna and the Greater Phoenix Chamber share a commitment toward diversity and inclusion. Together, and with other Chamber members, we are focused on attracting, retaining, and developing local, diverse talent.
I am proud to lead Cigna in the Arizona market. In my role, I have the opportunity to interact with other women leaders who demonstrate a passion for their organizations they grow, the workforce they develop, and the people they serve. They demonstrate an excellence in business and leadership each and every day through their dedication to the community and support and mentorship of other women.
As we approach the annual the Chamber's ATHENA Awards, I'd like to congratulate the 11 women finalists from the public and private sectors. They represent the best of the best, and their leadership contributes to making the Valley a great place to live and do business. I look forward to being part of the 32nd Annual ATHENA Awards luncheon in November and honoring my peers.
For Cigna, diversity and inclusion represents a long-term business priority that will help ensure the future success of the company. Furthermore, there is a strong link between diversity, inclusion, and our commitment to the community. When these three areas are aligned, we have an even greater ability to serve our employees, customers, patients, clients, and partners.
Each of us share a commitment to make our organizations more productive and successful. We also seek to ensure our communities here in the Valley are even stronger and more vibrant than they are today. Together, let's continue to support, empower, and celebrate diversity within our own walls while building bridges back to the communities we serve.
Kim Shepard is Cigna's market president for Arizona. She has been in the industry for over 35 years and specifically with Cigna for just more than 16 of those years. In addition to her time at Cigna, Kim has served in leadership roles at UnitedHealthcare and Hewitt Associates. She is a Board member of the Greater Phoenix Chamber of Commerce, Arizona Chamber of Commerce and a past board member of American Liver Foundation Mountain States Chapter and Greater Houston Women's Chamber of Commerce. Kim is also active with Greater Phoenix Leadership and the American Heart Association. микрокредит
unshaven girl займ онлайн самарабыстрый займ сбербанквзять займ новосибирск квику займ на картузайм онлайн на 6 месяцевзайм 1000 рублей на яндекс деньги займ онлайн манименновый займзайм 24 онлайн