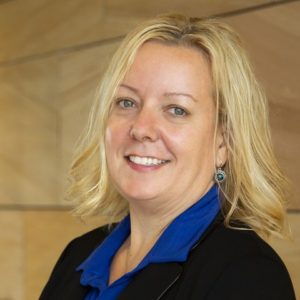 Doris Savron, Vice Provost, University of Phoenix
The Greek Goddess Athena was a fierce warrior who inspired others with her wisdom, courage, and strength. In fact, she is the patron goddess of heroic endeavor. The Greater Phoenix Chamber annually honors the heroic women among us who themselves are inspirational in their endeavors around work, family, and community. I'm honored to be a part of this annual event on behalf of the University of Phoenix, because at our University heroic women are part of our daily DNA.
Sixty-seven percent of our students are women, and we are fortunate we get to regularly witness the heroism required to successfully juggle work, life, and school. The grit, persistence, and determination of our students—both women and men—is beyond inspiring and motivates our staff and faculty to continually evolve and optimize how we support them and the achievement of their career and life goals. We are committed to walking alongside our students throughout their careers to provide the support, coaching, and resources necessary to advance in their current careers or move into the encore career of their dreams.
So, what are University of Phoenix students like? Consider Rose Lorenzo, who completed both her bachelor's and master's degrees with the University of Phoenix and is now three classes away from finishing her Doctorate. Rose, who put off college to raise her family, successfully runs a coding workshop for youth called Hackathon Jr., which grew out of a class project here at the University. Or there's Carmen Bravo, BSN, and mother of three, who obtained her nursing degree through the University, and has fulfilled her dream to be a clinical instructor and today trains tomorrow's nurses at her local community college. And there's also Maria Christie Asis, who recently completed her Bachelor's in Business while also juggling motherhood and a full-time job. She reflected at her recent graduation from the University on how many times she wanted to give up but persisted and finished.
The U.S. Department of Labor reports that there are 74.6 million women in the civilian labor force today—that's about 47% of all U.S. workers. Close to 10 million own businesses, accounting for $1.4 trillion in revenue. Of the women in the workforce, 70% are mothers with children under the age of 18, juggling career, family, and life. Additionally, 40 %of women workers are the sole earners of their households.
Heroism can be defined in many ways—strength, power, inspiration, to name a few modifiers. The ATHENA awards recognize that for women, heroism is all of those things and more, and on behalf of the University, I congratulate this year's winners for all they do—work, family, and community—inspiring those around them to work hard and realize their dreams.