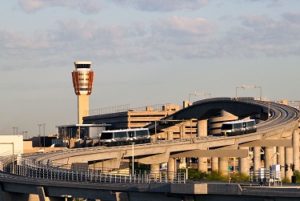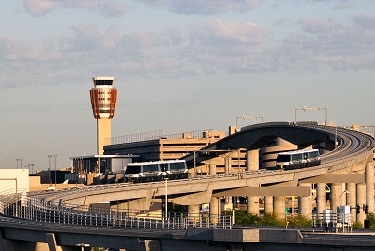 On October 17, 2019, the Greater Phoenix Chamber hosted the Economic Development Insider Series dedicated to educating attendees on the latest development trends and economic news.
During the most recent event, Kyle Binder, Air Service Development Analyst for the City of Phoenix Aviation Department, provided an update on Sky Harbor International Airport's most recent development efforts. Attendees discovered how new international flights are affecting economic growth in Arizona, and the tremendous impact the airport has on Valley businesses.
Last year, Phoenix Sky Harbor International Airport saw 44.9 million passengers, with an average of 120,000 passengers traveling through the airport daily.
As Phoenix continues to expand, Sky Harbor is working to grow to meet the demands of businesses and individuals as well.
"We go out to the airlines, and we pitch new air service. We pitch new air service and recommend increasing frequency," said Binder. "We go out and work with international carriers to bring new international flights to Phoenix. It's very important for us and very important to the community. It helps connect the community to other places in the world."
Binder explained the complicated and detailed dance that is required to attract new international flights to Phoenix and the vital role that the business community plays in this process.
He shared that launching a new international flight requires a significant investment from the airlines and can take anywhere from five to seven years.
"We work to build relationships with airlines to make sure they know who Sky Harbor is," said Binder. When exploring a new international flight destination, airlines examine several factors including demand, the local economy, the businesses present in the area, the ease of use and cost of flying into the airport, and the connectivity of that airport.
"That connectivity is critically important," said Binder.
When the airport recruits new international flights, they share vital economic data with the airline so that they can predict how well the flight will perform.
"When we talk about new routes, airlines want to see the business class filled," said Binder.
Binder explained this means that airport staff must supply airlines with relevant economic and business data about the local economy. Typically, this means having economic data that forecasts five or more years into the future.
"We have to make the case for Phoenix," said Binder.
Currently, Phoenix Sky Harbor boasts a 38 million dollar economic impact and supports approximately 200,000 jobs with more than 166 domestic and 23 international destinations.
Interested in attending the next Economic Development Insider Series on December 18? Register online.  
-Written by Miranda Cain-Morton, Development and Communications Manager