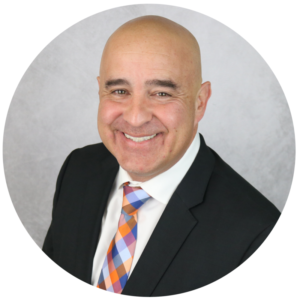 Heading into a new year, the most important challenge the Greater Phoenix Chamber can help business leaders understand is the state of our economy at every level.
Two weeks ago, the Chamber hosted our annual Economic Outlook forecast to do just that. Renowned economic experts, Elliott Pollack and Jim Huntzinger, shared insights into the upcoming year and what Arizona's business leaders can expect from future quarters.
The outlook for our businesses remains mostly positive heading into 2020, which means that business leaders should feel good about investing in their companies and their employees.
In spite of the positive outlook, it's vital we all understand that many different factors can influence our economy—from the global implications of trade to the local implications of tax policy reforms, it all matters.
Our speakers focused on two key factors that will impact our economy in the coming year: elections and jobs.
The economy impacts elections, elections impact the economy, and our elected leaders directly impact your business. People who are wary of polls turn to key economic indicators, like the unemployment rate and the fluctuations of the stock market, for an idea of what to expect in an upcoming election. This is why the Chamber is a fierce advocate for business at every level of government. Our team understands the important role government plays in the health of our business climate and the future of our talent pipelines.
It's clear from Economic Outlook, and from what my team is seeing on the ground level—employers are continuing to hire. More and more people are seeking high-potential careers in a variety of industries.
Key industries here in Arizona—such as construction, health care, and cybersecurity—are growing rapidly, with hundreds of thousands of vacancies predicted in the next several years.
Not only does the Chamber provide the community with the most insightful economic forecast to prepare you for each new year, but we provide resources to your business year-round to help you thrive during all economic cycles.
We know that if we want to support our continued economic prosperity, we must work collaboratively to strengthen our region's talent pipelines while also reducing the regulatory burdens on business owners.
That's why the Greater Phoenix Chamber and the Greater Phoenix Chamber Foundation work in tandem to support our regional prosperity.
The Chamber advocates for businesses at every level of government and maintains a robust Business Retention and Expansion program to support existing businesses. Our Political Action Committee vets candidates and endorses individuals and policies that will strengthen our workforce and our economy.
The Foundation convenes stakeholders to curate solutions that provide employers with the healthy talent they need to meet the demands of business. We believe in a truly collaborative approach to business.
As we approach a new year, with new opportunities, the Chamber will continue to be your resource and trusted source to respond to your policy questions and workforce challenges. This is the most crucial work we can do as a Chamber to support businesses and to support our community.
Interested in viewing the presentations from Economic Outlook 2020? Click here. получить займ на карту
срочный займ на карту займ онлайн с плохой ки24 займ онлайнманимен взять займ мгновенный займ на кивизайм без справок и поручителейдолгосрочный займ без отказа деньги в займ спбзайм под залог машинысбербанк онлайн займ