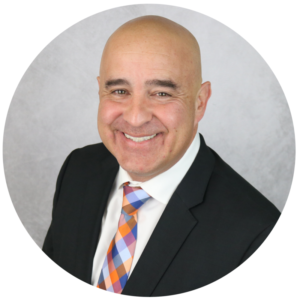 The Greater Phoenix Chamber is here to serve your business. From advocating for business at every level of government to supporting the economic growth of our region, we are continually working to help existing businesses. As we continue to innovate, we want to ensure your company is prepared to handle today's challenges, which is why the Chamber is working to launch a diversity and inclusion program for our members this spring.
For the past nine months, we've been working with a steering committee, made up of Chamber members and community leaders, to develop a robust diversity and inclusion program that will help businesses of all shapes and sizes implement programs to make their offices inclusive of all individuals. This effort would not have been possible without the leadership and support of one of our Board Members, Frank Reid of Kolbe Corp.
As apart of this development process, our Board of Directors, including members of our Valley Young Professionals (VYP) Board of Directors, discussed the Chamber's role in helping Valley businesses implement diversity and inclusion programming and how our program can meet a need in our community.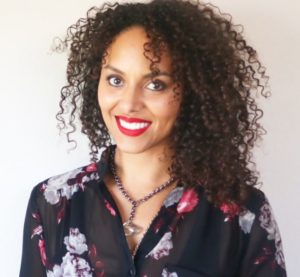 With that in mind, I've asked Ashley LaRae Sampson, the Immediate Past Chair of the VYP Board and founder of StylePHX, to join me in today's blog. Ashley has been involved with the Chamber for the past five years and served in a leadership role on the VYP Board for three years. In addition to this, she serves as the Vice Chair of the Chamber's Blue Business Council, which serves as a liaison between the business community and local law enforcement, to tackle critical community issues.
While the Chamber has been developing the diversity and inclusion program, it's been important to me to have not just the diversity and input of our steering committee, but also input from our young leaders from within the Chamber.
During the Board's discussion of the program, Ashley provided great insights on the program and the Chamber's role.
Insights from a Valley Young Professional leader
When I discovered the Chamber was developing a diversity and inclusion program, I was both excited and a little doubtful.
I think when anyone hears diversity and inclusion, the biggest concern needs to be who is in the room when the materials are being developed. And, honestly, if the committee building the program isn't diverse, then the entire exercise is ineffective. Fortunately, during our conversation at the Chamber's Board Retreat, we had a powerful dialogue about the importance behind consistent and thoughtful diversity and inclusion efforts in the workplace—from the top down—and how it can be carefully implemented in an organic way that truly supports employees and customers from all backgrounds.
More importantly, though, I have an opportunity to be in the room during these discussions and make my voice heard, and with the Chamber, that translates to real changes being made during the development process. Because I've remained involved and served in a leadership role in this organization, my opinions and thoughts hold weight with our local leaders.
I'm grateful the Chamber is venturing out of the traditional Chamber mold to build this new program, and to build in a way that includes voices from all backgrounds, disciplines, and perspectives.
As our organization continues to develop a diversity and inclusion program that can be implemented in a variety of businesses across different industries, we will continue to collaborate with community leaders to ensure that this program is representative of all individuals. взять деньги в долг на карту
займ онлайн займ волгоградбыстрый займ на киви кошелек онлайнонлайн займ с плохой ки быстрый займ в люберцахзайм для студентовзайм на карту без поручителей срочно займ на карту с плохой кизайм без проверки кредитной истории онлайнзайм на карту мир сбербанк