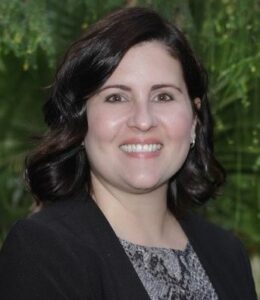 By Keri Tignini
Wells Fargo Southern Arizona Commercial Banking Market Executive
Late last year, the Greater Phoenix Chamber hosted the 32nd Annual ATHENA Awards program recognizing the achievements of businesswomen across the Greater Phoenix region. As an attendee and representative from Wells Fargo Commercial Banking, it was a privilege to be part of this important event. Everyone who participated, including the three extraordinary winners, joined in celebrating the impact of women in our business community.
As we head into the new year, I invite you to think about how you can help elevate women–and other diverse communities—within your organization.
Here are three principles I follow:
Don't forget that diversity is dimensional. When we consider diversity, many first think of gender and ethnicity. Although those aspects are important, diversity is much broader. From my perspective, diversity can also include age, veteran status, and sexual orientation. Physical ability, religious beliefs and primary language are also important, among many others. The more intentional we are about seeking different backgrounds for leadership positions and organizational opportunities, the better we can represent our community, and the more likely we are to attract and retain customers who identify with those within our company.
Offer mentorship. One of the biggest impacts on my career has been the influence of female leaders and their willingness to be a mentor and coach. I believe it's our duty as diverse leaders to pay it forward. Furthermore, when we offer help to less tenured team members, we set an example that fostering diverse talent is a company priority. As these relationships grow, the team vibe strengthens, and so does the organization.
Build a safe environment. As leaders, it is our responsibility to help team members feel safe bringing their whole self to work. One way I like to do this is by asking questions. For instance, I like to ask my team what they did over the weekend – not just for conversation, but to learn what they enjoy doing outside of the job. It's a small token, but it goes a long way. Taking the extra five minutes to have a chat may seem insignificant, but to team members, it's impactful. Another way I help create a safe space is to be sure that all team members are heard in group meetings. If I notice someone not contributing, I ask for their input. This sends a message that every voice is important and will be respected.
As we head into the new year, remember that supporting diversity within an organization starts with the actions and behaviors set by leaders. Make this an intention this year, and your team will thrive.
Keri Tignini is the Senior Vice President for Wells Fargo Commercial Banking. Her office is located in Phoenix. Reach her at tigninkm@wellsfargo.com.
The views expressed present the opinions of the author, and do not necessarily reflect the views of Wells Fargo & Co., its affiliates and subsidiaries.