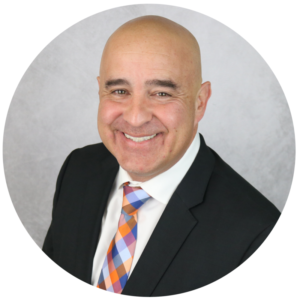 Every day my team and I strive to take care of the businesses in our community. From connecting you with resources to introducing you to other leaders in our region, we're working hard for our members and the community. For us, supporting businesses—like yours—means convening leaders to provide insights to you about key issues impacting our region's economic prosperity.
One key issue that I've continually heard about from other business and community leaders is the need for strong, robust talent pipelines to support the growth of Arizona's key industries.
Last November, as a part of our efforts to highlight the critical workforce needs impacting key industries, the Greater Phoenix Chamber Foundation released the State of the Workforce: Arizona's Talent Pipeline Analysis authored by Trevor Stokes. This report highlights key trends and emphasizes the talent gaps present in our region.
In addition to our efforts to provide high-level, detailed information about Arizona's key industries, the Foundation is hosting the second annual Workforce Summit on March 19.
This year's Workforce Summit is the best opportunity for you to connect with the resources you need to elevate your talent development, attraction, and retention strategies.
As a part of this all-day summit, we're hosting regional leaders, including Senator Heather Carter, Steven Gonzales, Interim Chancellor of the Maricopa County Community Colleges District (MCCCD), Trevor Stokes, a leading workforce expert, and Dr. Chad Gestson, Superintendent of Phoenix Union High School District (PXU).
Additionally, attendees will have the opportunity to connect with experts on issues like diversity and inclusion, collaboration as a workforce strategy, and how to support the development of tomorrow's talent. And, there's going to be so much more available to ensure that attendees walk away with tangible tools to support critical talent needs.
Last year's summit hosted more than 150 attendees with more than 30 workforce and education experts and ten informative presentations throughout the day.
As we continue to support our region's economic prosperity, I hope that you'll join me and the entire Foundation team at this year's Workforce Summit, where we'll be hosting experts to emphasize tried and true methods and models with you to strengthen your talent pipeline and sharing key local workforce and education initiatives. займ на карту онлайн
микрозайм онлайн взять займ на карту с 18 летвзять займ со 100% одобрениемполучить займ на карту сбербанка займ под залог недвижимости от частного лицазайм на карту за 5 минутзайм денег под расписку займ мани менкиви займ честное словозайм без отказа на карту онлайн