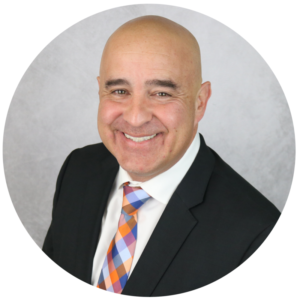 The past month has been transformative and challenging. As a society, we transformed the way we do business, the way we operate in our daily lives, and the way we connect. Despite the challenges, I've been inspired by our leaders and community members who have come together to support one another and create solutions.
For our part as your Chamber, we've innovated to respond to the current public health situation and provide our members with relevant responses that relate to our economic realities.
In the past five weeks, we've redefined our business resources and offerings to better meet the immediate needs of our members and the broader community amid the COVID-19 pandemic.
With a business resource page and weekly community health updates, we are giving your business vital information that is specific to your needs.
For our small and medium-sized business owners who are struggling to stay open and prepared for the recovery, we've provided swift and consistent updates regarding federal legislation and the Small Business Administration loans that are available to help businesses.
Additionally, we've recruited experts to provide updates to our members through policy-focused webinars and launched a new webinar series, Business in Focus, which provides in-depth updates to business owners and professionals.
Going outside of the Greater Phoenix region, our Public Affairs team organized a daily call with Governor Ducey's office and the Arizona Chamber Executives—this ensures that chambers of commerce across Arizona have access to the information they need to support businesses throughout the state.
But our team hasn't just supported businesses. We've been supporting Arizonans on an individual level.
The Greater Phoenix Chamber Foundation is leveraging its role within our education community to support Arizona's students.
On April 1, the Foundation announced a partnership with community organizations and businesses to provide critical laptop and internet access to our K-12 students through a community laptop drive. So far, this effort has provided Phoenix Union High School District (PXU) with 100 laptops, and we anticipate that this effort will continue to support Arizona's students while they transition to learning at home.
Every day my team is hard at work for your business and our community! We are fighting to ensure you have the tools you need to remain open and ready for Arizona's economic recovery.
The Greater Phoenix Chamber is here for you during this crisis, and we will be here to help guide you through the next steps.
Together, we will get through this challenge, and together we will make our community stronger for tomorrow. займ на карту
payday loan займ старый осколзайм денег вологдавзять небольшой займ взять займ с 18 летоформить быстрый займ онлайнчастный займ красноярск