It's been a season of growth for the Greater Phoenix Chamber Foundation (Foundation) team. Since the Foundation launched in 2016, the team, scope, and impact of efforts to build a stronger, more prosperous Arizona have grown too!
The Foundation carries out the charitable and education objectives of the Greater Phoenix Chamber (Chamber) to promote economic prosperity and quality of life for the greater Phoenix region. The Foundation furthers those objectives by conducting research, forming partnerships, and hosting events focused on education, workforce development, wellness, and community development.
In May, the Foundation welcomed three new team members to help expand the organization's efforts in education and workforce development. Get to know them and learn about how they will be helping to further the organization's mission and strengthen the community.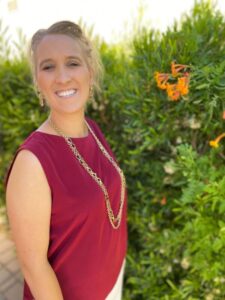 Katherine Perez, Workforce Development Manager, Greater Phoenix Chamber Foundation
Katherine Perez is joining us as our new Workforce Development Manager. Her experience includes work as a Program Coordinator and Career Specialist at ASU, where she worked with students, faculty, and administration to develop and implement career readiness programming. Katherine most recently served as a Recruiter at Freeport-McMoRan, where she worked directly with hiring managers to develop talent pipelines. In her role at the Foundation, she will oversee the Hospital Workforce Collaborative, and will be working on launching a new advanced manufacturing collaborative as the Foundation's work expands. In addition to that, she will also support RetailWorks AZ.
A big component that attracted me to this role was reading about collaborations. In order to create a better world, in this case, make Phoenix an even more fantastic place to live, work, and play, collaborations are needed. These collaborative initiatives become a driving force to fuel action, which, in turn, makes me excited to take on this role.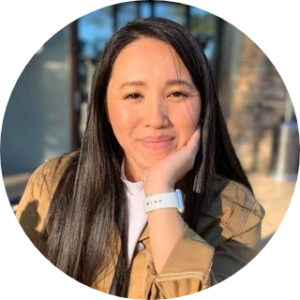 Ngan Pham, Workforce Development Manager – IT and Cyber, Greater Phoenix Chamber Foundation
Ngan Pham joined the Greater Phoenix Chamber Foundation in May and is the Workforce Development Manager overseeing our Cyber Collaborative and launching our brand-new IT Collaborative. Ngan serves as the intermediary between employers, educational institutions, and community-based organizations to close the jobs and skills gap in technology across Arizona and beyond. She convenes stakeholder meetings to identify employers' core competencies and major pain points with their needs and work with education providers to align their offerings. Ngan joins us from Girls Who Code, where she expanded computer science programs across Arizona and New Mexico with the mission in closing the gender gap in technology.
As AI continues to transform the way people and businesses operate, and disruptive technologies, like blockchain, achieve mainstream adoption, we need to urgently reimagine how to prepare our current and incoming workforce. This includes prioritizing reskilling and upskilling initiatives. I am excited and determined to work alongside employers and educational institutions to equip our talent with the skills they need to thrive and ensure our businesses remain competitive, while creating a culture of diversity, inclusion, and belonging.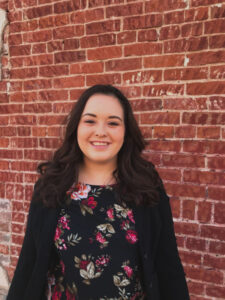 Kaycie Quinonez, College and Career Coach for ElevateEdAZ
A native Arizonan, Kaycie was born and raised in Safford prior to graduating from Arizona State University. Kaycie is passionate about education and our community, and believes in the power of providing all youth equitable and meaningful opportunities to succeed. She is a proud Teach for America alum and has experience supporting Career and Technical Student Organizations such as SkillsUSA and FCCLA. In her role as College and Career Coach for ElevateEdAZ, she will be working directly with students, parents, and teachers to guide students in their college and career exploration journeys. She will ensure that students receive meaningful work-based learning opportunities in the classroom to help them prosper outside of the classroom.
Helping students foster their full potential is my greatest passion and being a College and Career Coach allows me to do just that! I am ecstatic to foster relationships with students, teachers, and families in the community as we work together to enhance their confidence in their futures!
кредит онлайн
микрозаймы онлайн войти в личный кабинет лайм займзайм под залог автозайм онлайн круглосуточно займ взять на картузайм в интернете без паспортазайм до 30000 взять займ на киви кошелекзайм на киви кошелек онлайн срочнозайм под авто