Cox will continue to waive late fees, not terminate service and will keep WiFi hotspots open throughout Phoenix and Southern Arizona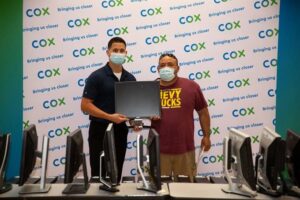 PHOENIX – As Arizonans continue to face the coronavirus and economic challenges in our community, Cox is extending relief efforts for impacted customers through July 31, 2020.  Cox customer care representatives will continue to work with individual residential and business customers impacted by coronavirus by waiving late fees and providing flexible payment arrangements to avoid disconnecting service.
"We don't want our customers who are impacted by coronavirus to worry about losing their Cox services. Our focus is on taking steps to maintain services and connectivity while ensuring the safety of our employees and customers," said John Wolfe, Southwest Regional General Manager and Senior Vice President, Cox Communications.
Additionally, to keep Arizonans connected to school, work and loved ones, Cox will continue to keep its statewide network of Cox Wifi hotspots open for public use through September 30, 2020.
Cox's Arizona employees also continue to support the community during the pandemic, delivering PPE to Banner healthcare workers, dropping off food at the St. Vincent de Paul kitchen and mobilizing a thank you surprise for health care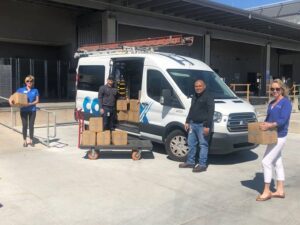 workers at Tucson Medical Center. In an effort to extend access to the internet in the community, Cox has distributed more than 200 computers to students in economically challenged school districts in Arizona. Cox has also partnered to sign up these families for Connect2Compete, a low-cost internet service for low-income families with school-aged kids.
Cox and partners donated 200 computers and one year of Connect2Compete internet service to children in economically challenged school districts in the Phoenix and Tucson metros.
"During this difficult time brought about by the coronavirus, Cox employees have continued our commitment to the communities that we serve and have been safely providing support to many organizations and families in Arizona," said Susan Anable, Southwest Region Vice President, Cox Communications.
Cox employees deliver PPE shoe covers to Banner; Cox volunteers support SvDP with fresh food from the Cox Café. Frontline healthcare heroes at Tucson Medical Center are honored with a drive-by thank you parade from Cox and a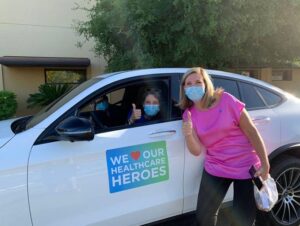 $5,000 donation.
About Cox Communications
Cox Communications is committed to creating meaningful moments of human connection through broadband applications and services. The largest private telecom company in America, we proudly serve six million homes and businesses across 18 states. We're dedicated to empowering others to build a better future and celebrate diverse products, people, suppliers, communities and the characteristics that makes each one unique. In metro Phoenix we are honored to serve more than 2.5 million product subscribers, and in Southern Arizona approximately 400,000.  Our 3,200 Arizona employees are proud to have put Cox at the top of PC Magazine's "people's choice" and Ranking Arizona's "Best of Arizona Business and Top Internet Provider" lists.  Cox Communications is the largest division of Cox Enterprises, a family-owned business founded in 1898 by Governor James M. Cox. займ на карту онлайн
микрозаймы онлайн займ через contactчастный займ под расписку спбзайм у физического лица срочный займ по паспортучастный займ ростовзайм 30 тысяч на карту експресс займзайм с автоматическим одобрениемзайм онлайн только по паспорту