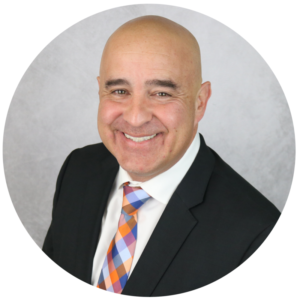 Last week, I proudly cast my ballot to support individuals running for office that align with my values and priorities for our state and our economic recovery. Voting is a fundamental hallmark of what it means to be a United States citizen, and it isn't an action that I take lightly.
Approximately 1.4 million Arizonans exercised their right—and more importantly, fulfilled their civic duty—to vote and elect representatives that reflect their values and dreams for our state.  Amidst the chaos of the COVID-19 pandemic, Arizonans showed up to polls or mailed-in their ballots to make their voices heard in a critical election. For many races in Arizona, the Primary Election is where the candidates who will represent your community are selected.
For nearly 40 years, the Greater Phoenix Chamber's Political Action Committee (PAC) has identified and supported pro-business candidates for state and local offices, regardless of political affiliation.
This year, the PAC—led by a board of policy experts and business professionals—endorsed 59 candidates for the state legislature. Our PAC's rigorous process includes a robust review of incumbents' voting records and interviews with new candidates. The PAC only endorses qualified candidates who share our vision for promoting economic prosperity and strong communities.
I am proud to share that 90% of Chamber endorsed candidates won their primary election race and will be on the ballot for your consideration this November.In the coming weeks, the Chamber's PAC will review and vet candidates for the November General Election and release endorsements for pro-business candidates for the Legislature and the City of Phoenix. Alongside the endorsements, our team will release a supplemental Voter Guide to help businesses understand the core issues at stake in this year's election.
I shared this sentiment before last week's election, and I will share it again: If we are going to have a swift economic recovery and climate where businesses have the support they need to reopen safely, retain and hire employees, and innovate, then we need to elect lawmakers focused on growing our economy from within. Electing pro-growth lawmakers is the best way to ensure our community's economic progress.
If you are one of the 1.4 million Arizonans who voted on August 4, I applaud you for taking the time to research candidates and make your voice heard. If you were unable to vote in the Primary Election, I encourage you to get registered and vote in the November 3 General Election. займ без отказа