The ATHENA Awards, an internationally prized honor, recognizes the achievements of businesswomen across the Greater Phoenix region.
ATHENAs are challenged across industries to continue their dedication to leading, serving, and mentoring. The award highlights three women every year who are at the top of their field and who invest in their careers, their community, and especially, other women. ATHENAs demonstrate inspiring leadership within their industry, mentor women throughout their career, and dedicate themselves to the community.
Over the past 33 years, 56 accomplished and compassionate Valley businesswomen have earned the title of ATHENA. Their contributions to our business community are immeasurable and help propel Phoenix forward.
Hear their stories at the ATHENA Awards on Friday, November 6.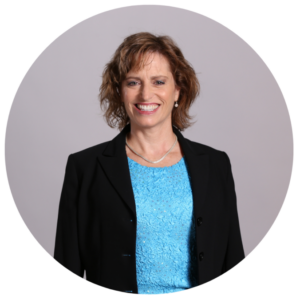 Rhonda Bannard, President & Chief Connector, Inspired Connections
A lifelong storyteller, Rhonda Bannard leverages her marketing and communications agency to build bridges in the Greater Phoenix region and create solutions to critical community problems. As a leader, Rhonda has not only supported her own growing business but other developing start-ups and community initiatives. From supporting efforts to revitalize Phoenix's downtown area to jumping into the COVID-19 crisis by helping companies pivot, Rhonda is there when her community calls. This rings especially true when it comes to supporting other women. Rhonda believes that mentorship isn't just taking a meeting; it's a calling that she's continued to answer throughout her career. Outside of the office, Rhonda is passionate about building community projects; she's championed the AIDS Memorial Quilt project at the Phoenix Convention Center and launched the Jeremyah Memorial Walk to Support Survivors of Suicide.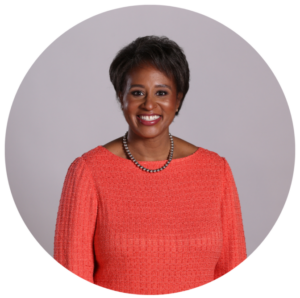 Monica Garnes, Division President, Fry's Food Stores
Monica Garnes has conquered every step of her career. Advocating for herself, she's risen from an entry-level employee to Division President of Fry's Food Stores, and now oversees more than 120 stores, 90 fuel centers, and 21,000 associates across Arizona. On the frontlines of the COVID-19 pandemic, Monica doubled down on her leadership philosophy, going above and beyond to ensure that Fry's associates felt valued during a time when access to groceries was critical. A trailblazer within the national company, Monica has made it her mission to ensure that every associate feels connected to the company and has taken steps to mentor people in ways that support their career development. With a focus on community, Monica has led the charge to end hunger in Arizona—using her platform to create real solutions.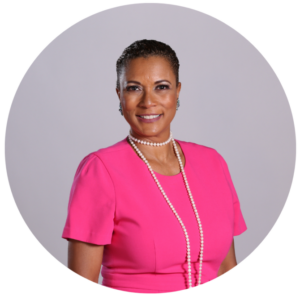 Rachel Frazier Johnson, Esq., Principal & Managing Attorney, Rachel Frazier Johnson Law 
Rachel Frazier Johnson is a formidable attorney by day and an avid community arts supporter by night. With more than two decades of experience, she has served in the Attorney General's Office and as pro tem judge. But perhaps her greatest act is as a leader of her private law practice. Rachel serves clients and the community in the areas of family law, juvenile law, personal injury, estate planning, and more. Inside and outside of the courtroom, Rachel believes that by pouring into others, she also grows, learns, and thrives. As a mentor, she meets her mentees where they are and fosters personal connections that last a lifetime. Additionally, she serves on the Arizona Commission on the Arts, believing deeply that the arts add value to the community.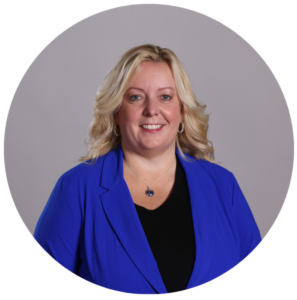 Doris Savron, Vice Provost, Academic Colleges, University of Phoenix 
A leader focused on a strong work ethic and compassion in the workplace, Doris Savron fosters collaboration and respect to lead her team of more than 200 professionals, 5,000 faculty members, and 80,000 students at the University of Phoenix forward. With nearly two decades invested at the University of Phoenix, Doris is known for her ability to lead through crisis and transform the areas under her responsibility. As Vice Provost, she serves as a pillar in her community. Additionally, she mentors in all areas of her life and serves the community by donating time to causes close to her heart. With a focus on helping others flourish, Doris is committed to elevating women across the globe through meaningful connections and lifelong mentorship.