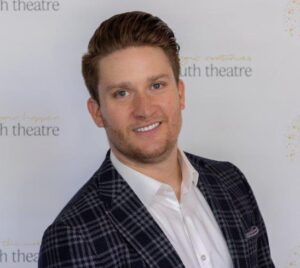 Each year, the VYP Board decides on goals and themes for the program that help identify the focus for content, speakers, and community partners. This month hear from Chad Guzman as he shares his thoughts on the importance of young professionals participating in policy related opportunities.
Chad Guzman, Director, Government Relations, EPCOR
Question: What should young professionals be on the lookout for in the 2021 legislative session?
Answer: The biggest indicator of the state's priorities are set in the budget and appropriations processes. Regardless of the issue(s) most important to a particular young professional – education, healthcare, the environment, etc. – all of these are addressed in the state's budget processes.
Question: Why should young professionals be involved in the Chamber's Issue Committees?
Answer: The Chamber's issue committees give great insight into the hundreds of bills that are introduced at the State Legislature each year. These committees are a great arena to learn more about the intersection of business and government.
Question: What policy related opportunities does the Chamber's VYP program provide?
Answer: Several of the VYP events each year give members the opportunity to hear directly from our elected officials. We were recently able to hear from a bipartisan pair of millennial legislators who were able to speak to the concerns of young professionals in Phoenix.