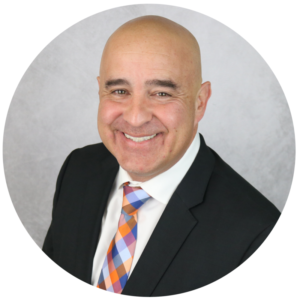 At the beginning of the legislative session, I talked about the Chamber's steadfast commitment to advocating for public policy that would support business growth and recovery from the effects of the pandemic. This legislative session, our Public Affairs team focused and advocated on behalf of our 2,400 member businesses on key issues that were essential to the success of our business community.
To say this session has been long and grueling would be an understatement. As of today, we are on day 170, hoping the legislature will adjourn sine die this week. Late last week, the Legislature passed a budget after weeks of anticipation and turmoil, though the House and Senate versions differ slightly on a few items, leaving one version to be selected over the other. The $13 billion dollar budget did not pass easily but will provide one of the state's largest tax cuts in history for all Arizonans, as well as avoiding a steep tax increase on small businesses. The budget also includes targeted investments towards education, public safety, infrastructure, and natural resources.
Over the past six months, our public affairs team reviewed hundreds of bills, hosted virtual meetings with members to review and take formal positions that best represented the needs and perspective of the business community, and testified before legislative committees on your behalf.
The Chamber formally supported 129 bills and opposed 25 bills. Of the 129 bills we supported, to date, the Governor signed 51 into law. This year's legislative successes include big wins for protecting businesses from undue litigation as a result of the pandemic, innovative education and workforce solutions, and efforts to expand economic development and investment.
I am incredibly proud of our successes this legislative session:
SB1377: The Greater Phoenix Chamber was instrumental in the passing of SB1377, which protects businesses and organizations from undue litigation as a result of the pandemic. The Chamber fervently supported this legislation on behalf of its members and the Arizona business community. The legislation retroactively protects businesses who have took decisive action to protect their employees, customers, and tenants from frivolous civil lawsuits that could cost them their livelihoods. Many businesses underwent significant costs to implement enhanced safety measures during the pandemic and should not be subject to frivolous lawsuits after acting responsibly.
HB 1720: Peer-to-peer car sharing has been a work in progress for several sessions and a compromise was reached this session. The bill provides regulatory and tax fairness across car rental platforms including peer-to-peer car sharing, a new market for a car sharing rental service similar to Air BnB for homes. The Chamber proudly supported the comprise legislation that benefits the tourism industry.
HB 2862: This bill allows school districts and charter schools to adopt instructional time models for students through any combination of direct instruction, project-based learning, and independent learning time, and may include any combination of in-person instruction and remote instruction. Schools may also offer courses and instructional time during weekends and evenings to better accommodate student needs. This was a priority in the Chamber's workforce efforts to align learning models with industry needs.
As the session comes to a close, I want to extend a heartfelt thank you to our public affairs chairman, Jaime Molera, who provided strong and steady leadership over the past six years. While Jaime's time as chairman is ending, we look forward to continuing to work with him on our ElevateEdAZ initiative.
I am also pleased to welcome Susan Anable, Vice President of Public and Government Affairs for Cox Communications, who will take over as our public affairs chair. Susan has previously served the Chamber in this role, and I look forward to working with her as we continue to serve as the voice of the business community among all levels of government.