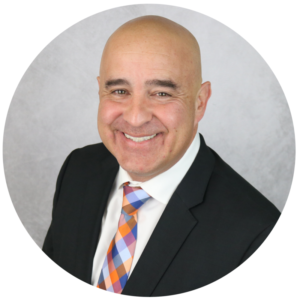 The holiday season is upon us and as we continue to emerge from the pandemic, I hope you'll consider giving back to the Greater Phoenix Chamber Foundation and other local nonprofits, and shop at local small businesses that need our support. After nearly a year and a half of shutdowns, restrictions, and restructuring, many organizations are still struggling to bounce back and navigate through current economic challenges. With your support and generosity, Arizona will continue to emerge successfully from the pandemic.
On Giving Tuesday, this year held on Tuesday, November 30th, we set aside a day of holiday shopping to focus on generosity and supporting local organizations that work hard to support us. As you give back this year, I hope you will consider maximizing your support of the Greater Phoenix Chamber Foundation, a 501c3 nonprofit organization, with a donation.
The Greater Phoenix Chamber Foundation (the Foundation) convenes and catalyzes business, education, and community to enhance college and career readiness, develop a stronger workforce, and build healthier communities throughout Arizona. The Foundation leads the charitable and education initiatives of the Greater Phoenix Chamber under the four pillars of education, workforce development, wellness, and research. With your support, the Foundation will continue to see success in ElevateEdAZ's 100 internships program goal, Wellness AtoZ's mindfulness resources during a time when mental health needs are essential and allow Build Your Future Arizona to recruit more Arizonans for high paying skilled trades jobs. In five years, the Foundation has made a tremendous impact on the Greater Phoenix region's economy, employers, and individuals by fostering a thriving community where people want to work, live, and play. See the results for yourself in the Foundation's 2021 Annual Report and help us take care of business by taking care of Arizonans by donating today!
Giving back this holiday season also includes being mindful of where you shop for your holiday gifts. This year, I'll be supporting Small Business Saturday on November 27th by shopping and patronizing my favorite Phoenix businesses, and I encourage you to do the same.
Throughout the pandemic many businesses have had to shut down, limit customer interactions, furlough staff, or reduce employee pay. Many more have had to fund increases in cleaning procedures and protection to keep their teams and customers safe, oftentimes cutting into profit margins.
I've had the great opportunity to interact with and support business owners across many industries and sizes and know how essential they are to our future economic prosperity. The latest data from the Small Business Administration (SBA) shows that Arizona has 538,552 small businesses, making up 99.4% of Arizona businesses and employ 44.4% of Arizona's employees.
By coming together, we can support nonprofit organizations and small businesses that are at the heart of our community and ensure a joyous, prosperous holiday season.