Giving Tuesday, which takes place on November 30th, is a global generosity movement that was created in 2012 to encourage people around the world to simply do good. In the spirit of giving, the Greater Phoenix Chamber Foundation invites you to join the hundreds of millions of people who are donating what they can to help those in need.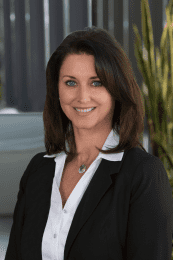 "A cornerstone of the mission of the Greater Phoenix Chamber Foundation is to promote economic prosperity and quality of life for the Greater Phoenix region. The business community and the entire state of Arizona benefit from the work the Foundation is doing to focus on the opportunities that foster and promote economic prosperity and quality of life. Specifically, the work the Foundation is doing in the workforce development space. In order to continue to attract new businesses and retain the businesses we have, a skilled workforce pool, as well as a strong talent pipeline, is critical to the continued economic development success here in AZ." – Stacy Derstine, GPCF Board of Directors Chair, APS Vice President, Customer Service & Chief Customer Officer
The Foundation's charitable activities drive economic prosperity for our region. With your support, we can continue to make a positive difference in the lives of our classmates, co-workers, employers, and neighbors.
The Foundation's education initiative, ElevateEdAZ has impacted nearly 20,000 students and connected 70+ businesses and educators through educator externships, networking events, interest and aptitude assessments, work-based learning, and career preparation opportunities.
The Foundation's skilled trades initiative, Build Your Future Arizona has helped 1,000+ Arizonans apply for a job in the skilled trades.
The Foundation's health and wellness initiative, Wellness AtoZ has expanded its reach to help nearly 130 employers and 400,000+ Arizonans stay connected, healthy, and active during the pandemic.
The Foundation's Financial Services Workforce Collaborative has connected Maricopa Community College District's students with resources to prepare for the Securities Industry Essentials (SIE) exam, all of whom passed the exam.
The Foundation's Hospital Workforce Collaborative has helped 140+ students complete specialty nursing training programs amid a growing shortage.
The Foundation's Cybersecurity and Technology Workforce Collaboratives hosted an externship for local students, career changers, and those re-engaging in the workforce to connect with industry employers.
See the results for yourself, view our 2021 Foundation Annual Report!
Help us take care of business by taking care of Arizonans. Support the Greater Phoenix Chamber Foundation this Giving Tuesday. Making a difference in our community is easy.
[aio_button align="left" animation="none" color="orange" size="small" icon="none" text="Donate Today!" relationship="dofollow" url="https://secure.lglforms.com/form_engine/s/J0vrRrXpfZY5yyjpnr92LQ"]