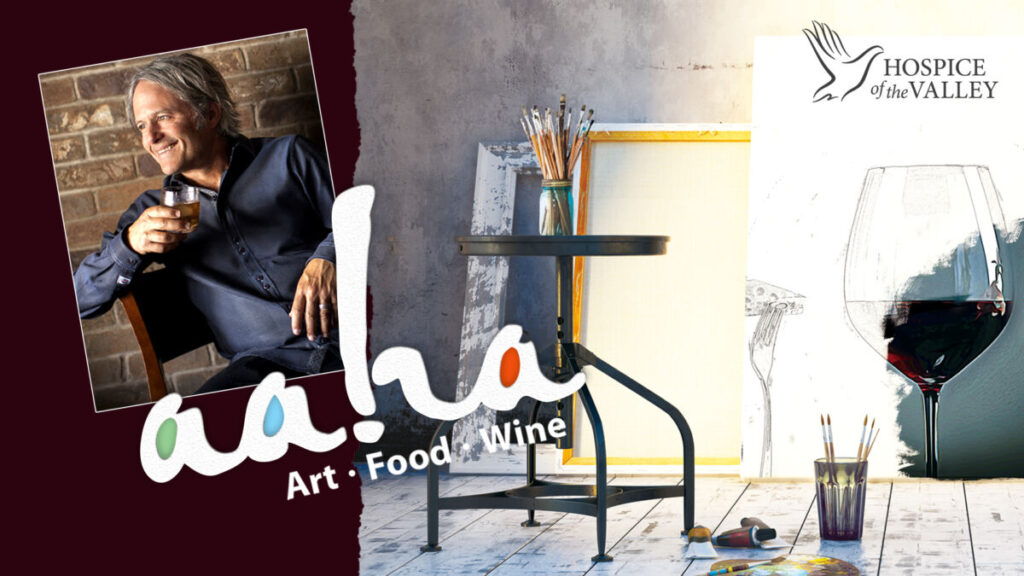 Hospice of the Valley is excited to bring back its signature fundraiser: AAHA! Art. Food. Wine. In 45 years, no one in need of care has been turned away by our not-for-profit agency, and that is largely due to community generosity.
We are so grateful for the donations make this event shine with beautiful pieces of art and memorable experiences ranging from a fabulous trip in Greece to a private dinner for friends prepared by local chefs.
This year's art selection is extensive with more than 70 pieces, including an elegant, fiery-red enamelwork horse sculpture from Carl Dahl's private collection. Among other favorites is a stunning statement piece by artist Judy Tuwaletstiwa, a huge canvas painting adorned with hundreds of delicate feathers.
The March 12 event at the JW Marriott Scottsdale Camelback Inn features a spectacular dinner, raffle, a silent auction and a live auction conducted by dynamic auctiontainer Letitia Frye. We also pay special recognition to this year's honoree, iconic Arizona chef Mark Tarbell, for all his charitable work in our community.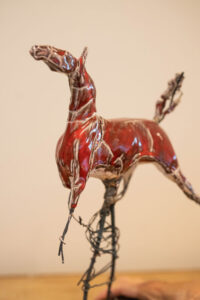 Proceeds benefit Hospice of the Valley patients and families who need hospice care, supportive care for chronic illness or dementia care. A portion of funds raised will be allocated to the new Dementia Care and Education Campus in central Phoenix, which offers comprehensive care for people living with dementia and vital resources for the community.
What: AAHA! Art. Food. Wine.
When: 6-10 p.m. Saturday, March 12, 2022
Where: JW Marriott Scottsdale Camelback Inn Resort & Spa, 5402 E. Lincoln Drive, Scottsdale.
Tickets and information: hov.org/aaha or (602) 530-6992.
Sponsorship opportunities: Contact Melissa at mecollins@hov.org or (602) 636-6380.