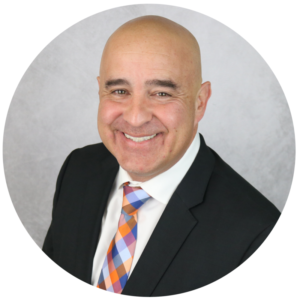 The Greater Phoenix Chamber recently hosted Mayor Kate Gallego's 2022 State of the City Address with an update on the state of the City of Phoenix, her vision for the year ahead, and a glimpse of how the city plans to innovate and grow. The mayor touted Phoenix's resiliency throughout the past year of the pandemic, as the city rethought its fiscal management and was innovative amidst unprecedented circumstances. Several successes she mentioned include delivering nearly 300-thousand tests and vaccinations citywide with the accessibility of mobile testing sites and giving away thousands of laptops for children to transition into remote learning.
Economic Development
Phoenix made significant strides in economic development throughout the past year with the arrival of the Taiwan Semiconductor Manufacturing Company (TSMC), the most critical economic development deal in the city's history with a 12-billion-dollar investment. As if that wasn't enough, TSMC is also bringing even more supporting businesses to the area. Mayor Gallego announced that Sunlit Chemical, a supplier for TSMC, broke ground on its 100-million-dollar factory in January, and Foxlink announced in February it's opening its first U.S. factory in Phoenix. I am encouraged by the city's strategic alliance with higher education partners working to create talent pipelines to fill these critical semiconductor jobs!
I applaud the success of the mayor's innovative Mobile Career Unit, earning the city a million dollars after winning the Bloomberg Philanthropies' Global Mayors Challenge. These mobile units have created a safe, socially distanced solution for job interviews that address mobility and accessibility concerns for people in the community. It's also encouraging to see Phoenix's continued growth in healthcare and biosciences as we emerge from the pandemic. The unanimous vote of the Phoenix City Council's approval of $300 million in Health Care Facilities Revenue Bonds for the Mayo Clinic expansion undoubtedly contributed to the success.
Public Safety
I commend Mayor Gallego on her steadfast support of our public safety agencies. Without strong public safety measures, our economy will suffer. The strength and support of the Phoenix Police and Fire Departments equate to a strong economy, and I stand behind them. Without reservation, Mayor Gallego said that she would never defund the Phoenix Police Department and joined a bipartisan majority of the city council to support a 9% pay raise for officers and a $7,500 bonus for new hires and existing officers to stay on the job. I wholeheartedly echo her statement, "I've had it with violent attacks on police officers. We must keep them safe."
As we look forward, it's encouraging to hear about the $15 million expansion of the Community Assistance Program (CAP) to help the City of Phoenix better care for those who suffer from mental and behavioral health issues. This program addresses the critical need for community mental health resources, but it also simultaneously aids police officers in keeping our community safe. CAP places trained cognitive and behavioral health professionals in the field to respond to calls that would previously have been assigned to police officers. This allows people suffering from mental illness to receive the help they need instead of being taken to jail.
Infrastructure
Mayor Gallego reinforced regional infrastructure improvements as a top priority.  We are nearing the completion of the $200 million-dollar five-year accelerated pavement plan with 250 miles of major streets in Phoenix repaved.
As we look ahead to this year's election, the importance of extending the half-cent-sales tax created by Proposition 400 is critical. I am encouraged to see mayors across the Valley reaching a unanimous bipartisan consensus on a plan to pay for continued transportation development.
There's no doubt Phoenix is thriving through innovative ideas and forward-thinking policies. I am inspired by the work that has been done and is happening today to keep Phoenix thriving. As Mayor Gallego enthusiastically shared, our city is rising again, and there's no limit to how high it will go towards the goal of being economically prosperous as a nationwide leader in business and innovation.