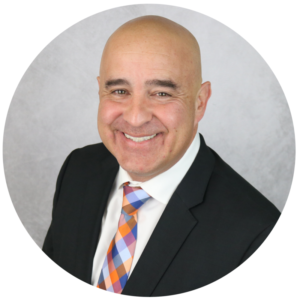 As the 2021-2022 fiscal year ends, the Greater Phoenix Chamber celebrates a year of achievements that we will preview at our upcoming Annual Meeting and release to you in our Annual Report at the end of the fiscal year. I am proud to report the Chamber saw continued growth and innovation that allowed us to offer new opportunities for our 2,400 members. Some highlights of the past fiscal year include:
Successful Legislative Session
Nearly one-quarter of the Chamber's key bills have been signed throughout the Legislative Session, and several more are awaiting passage as part of budget negotiations. We have been at the forefront of crucial legislation that directly impacts business. Early in the Session, our policy team diligently worked to defeat mandate bills that would have significantly restricted businesses' ability to establish their workforce policies. Additionally, we continue to lead in the efforts to ensure Prop 400, which continues the half-cent sales tax to support critical infrastructure, makes it to the ballot in the upcoming election.
In addition, the Chamber has been successful in helping numerous pro-business bills get across the finish line. These include HB 2822 and SB 1093 which will keep Arizona well positioned to compete on the property front with other competing states. The Chamber has also been instrumental in killing numerous bills that would have interfered with private employers' rights to set various workplace policies as they see fit.  With your help, the Chamber renewed its MEGA-PAC status this year, making it the only chamber in Arizona with this status. We look forward to issuing pro-business candidate endorsements soon.
GPC Diversity & Inclusion Program
This Spring, the Chamber celebrated the one-year launch of our Diversity, Equity, and Inclusion Employer Program with the assistance of some of our state's top experts. This program supports Chamber members and the community in implementing and expanding Phoenix businesses' diversity, equity, and inclusion efforts. Under the leadership of a professional committee comprised of 10 DEI professionals, the Chamber provided five virtual, easily accessible Employer Forums, a video library with tips and techniques from local experts, monthly DEI tips, and the toolkit. The Chamber's DEI Employer Toolkit and program was recognized by the Western Association of Chamber Executives as an outstanding program of the year! Additionally, chambers across the country have adopted the Greater Phoenix Chamber's DEI toolkit as a resource for local businesses in their communities.
ElevateEdAZ Expansion
Over the past year, ElevateEdAZ has expanded and is now present in five schools across two districts, impacting over 13,000 students and providing job shadow and internship opportunities to over 100 students. This strategic education initiative focuses on aligning classes and curriculum with workforce needs, creating opportunities for students to apply academics through work-based learning, and increasing student exposure to career pathways. ElevateEdAZ hosted its first Annual Celebration to share highlights from the past year, including the announcement of continued employment for students at renowned Valley companies like Honeywell, GenTech, and Prisma.
It's rewarding to see the work we've accomplished benefit our members and exciting to prepare for even more innovation and growth on the horizon for the Chamber. I look forward to sharing our Annual Report with you at the conclusion of our fiscal year and continuing to work with each of you to elevate your business and strengthen our economy.