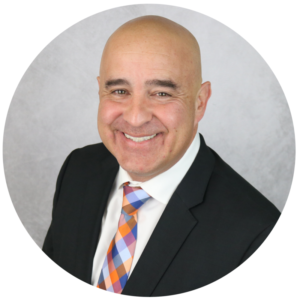 Super Bowl LVII at State Farm Stadium in Glendale on February 12th is more than just a one-time event – it's an opportunity for Arizona to create lasting economic development and prosperity. This one-of-a-kind event brings together the world's biggest stars and brands while providing a platform to drive innovation, job creation, and new economic opportunities.
This will be the fourth time the Super Bowl has been hosted in Arizona, and it's expected to draw hundreds of thousands of fans to the Valley of the Sun.  According to the Greater Phoenix Economic Council and measurement resources from Arizona State University, Arizona had an economic impact of $719 million and generated $2 million in Arizona nonprofit grants in 2015. The current Super Bowl Host Committee estimates this year's game will have an economic impact of over $500 million, with $2 million in community nonprofit grants.
The game's boost to the local hospitality and tourism industry will have far-reaching economic benefits that will be realized for years to come. Businesses are seeing high demand for hotel stays, dining at restaurants, shopping at local stores, and exploring attractions around the area. This is a welcome relief as the industry continues to rebound from the pandemic. In the Chamber's Q3 Arizona Business Index Report, consumer sentiment declined from 71.0 to 69.1, a drop of 1.9 between Q2 and Q3, representing the fifth consecutive quarterly decline since the last increase from Q1 to Q2 2021. We look forward to seeing the Super Bowl's impact on the Q1 ABI results.
Furthermore, the game allows the Greater Phoenix region to showcase its diverse culture and sustainability efforts. From food and material recovery to waste diversion, the Super Bowl Host Committee has a commendable comprehensive plan to support sustainability.
Super Bowl LVII is an exciting opportunity for Arizona to position itself as the premier destination for global business and entertainment. The Greater Phoenix area stands to benefit greatly, and the Chamber is ready to support businesses to maximize efforts on this national and international platform. I invite you to listen to the upcoming Let's Talk Business Phoenix Podcast episode with Super Bowl Host Committee Chairman David Rousseau, available on February 8th. Let's make Super Bowl LVII the spotlight on Arizona's profitable growth and success!