They'll handle it from here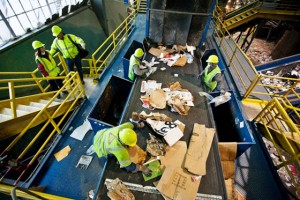 Republic Services is an industry leader in U.S. recycling and non-hazardous solid waste. Through its subsidiaries, Republic's collection companies, recycling centers, transfer stations and landfills focus on providing effective solutions to make proper waste disposal effortless for their commercial, industrial, municipal, residential and oilfield customers.
We'll handle it from here.TM, the brand's tagline, lets customers know they can count on Republic to provide a superior experience while fostering a sustainable Blue PlanetTM for future generations to enjoy a cleaner, safer and healthier world.
For more information, visit the Republic Services website at RepublicServices.com. "Like" Republic on Facebook and follow on Twitter @RepublicService
Get Connected
Republic Services
www.republicservices.com