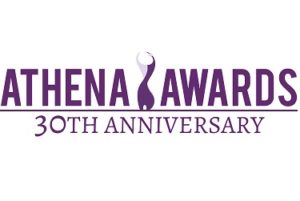 The Greater Phoenix Chamber of Commerce is thrilled to once again the ATHENA Awards luncheon and to carry on the tradition of recognizing female leaders in the community. The 2017 ATHENA finalists are all amazing women that are a testament to the ATHENA legacy and the women who came before them.
The ATHENA Awards honor women at the pinnacle of their careers who invest consistently in their profession, their community and especially other women. They demonstrate leadership within their industry, mentor women throughout their career and dedicate themselves to the community through activities and charities. To date, 47 amazing Valley women have been honored as ATHENAs. Hundreds more have been named as finalists and thousands have been nominated by their peers, colleagues and admirers.
All 11 of these women truly embody the characteristics of an ATHENA. They are leaders in their industry. They are mentors both inside the office and outside of the office. They are dedicated community servants focused on moving Phoenix forward. They are shining examples of how one person can truly make an impact in a community.
Private Sector
Susan Anable, Vice President of Public Affairs, Cox Communications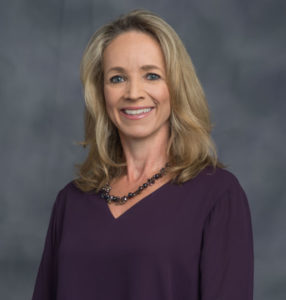 In addition to leading Cox Communications' public affairs team, Susan Anable has spent her career volunteering her time on numerous state and city-level councils and committees focused on workforce, regulatory simplification and technology. She is respected and admired for her generous and accepting manner, which is balanced with dedication and drive to find solutions for all. She has a long history of community service and is extremely passionate about leveraging the success of the Arizona business community to positively impact the lives of those in the community with the greatest need.
Roopali Desai, Partner, Coppersmith Brockelman PLC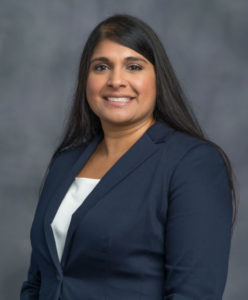 Roopali Desai is fueled by a burning desire to help others, especially women and those without a voice, to reach higher and achieve more than they ever thought possible. She exemplifies a fervent dedication to shattering stereotypes and redefining the role of women in traditionally male-dominated practice areas, especially her own area of practice in election law. Roopali volunteers her time at Garfield Elementary School and has worked with public officials to strengthen policies against domestic violence. She also co-founded a nonprofit, Saheli (the Sanskrit word for a friend or sister), that educated attorneys, judges and other legal professionals about cultural barriers affecting women in situations of family abuse and violence.
Judith Dworkin, Managing Partner, Sacks Tierney P.A.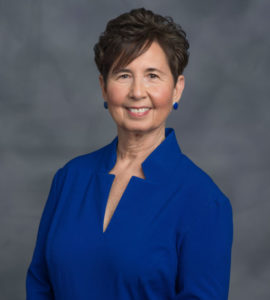 Judith Dworkin is more than just an attorney, she is a leader paving the road for those behind her and setting the bar higher for those around her. Under her leadership, Sacks Tierney has achieved six consecutive years of No. 1 rankings in Ranking Arizona and hires a strong percentage of women lawyers and staffers. She also works to bring economic development and access to justice to underserved communities on Arizona's Indian reservations. She carries the passion over to her personal life as a volunteer board member for DNA-People's Legal Services and the Heard Museum and serves on the ASU Advisory Committee for the Indian Legal Program.
Mi-Ai Parrish, President, Republic Media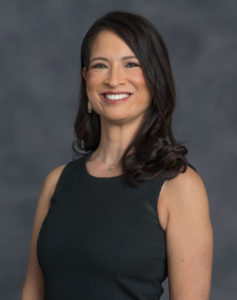 Having cut her teeth in news room, she found her voice in the male-dominated journalism field by leading her team her way. As president of the largest local media company in America's largest media organization, Mi-Ai Parrish leads from the ground up, always willing to put in the work, fight the fight, make tough choices and model transparency with her 1,000 employees and the community. With a focus on empowering women and minorities, Mi-Ai serves on several community boards where her skills as a journalist and executive are strategically deployed. Her service includes Banner Health Foundation, Walter Cronkite School of Journalism and Mass Communication, Arizona Women's Forum and UNITY Journalists.
Public Sector
Colleen Jennings-Roggensack, Executive Director, ASU Gammage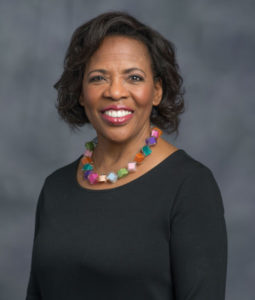 Colleen Jennings-Roggensack is an influential arts leader and visionary, who for the past 24 years has served as executive director of ASU Gammage and ASU vice president for cultural affairs. Under her leadership, ASU Gammage was named Business of the Year in the Chamber's 2017 IMPACT Awards, demonstrating that the arts are a tremendous piece of Arizona's economic engine. She mentors several young women during The Broadway League's annual Spring Road Conference and the Association of Performing Arts Presenters Conference. Through her leadership, ASU Gammage's Connecting Communities mission, has provided more than 40,000 students cultural arts training.
Michelle Just, President & CEO, Beatitudes Campus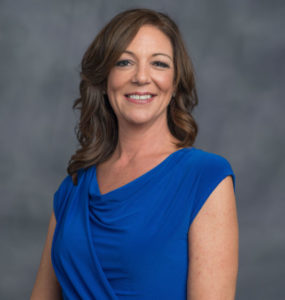 Michelle Just has 19 years of experience in aging services, long-term care and life plan community management. Recognized nationally as a leader in service and advocacy for aging populations and an innovator in the field of aging services, Michelle is transforming how to best serve older adults by focusing on issues central to their quality of life and by meeting their changing needs and preferences. She is also a natural mentor, especially to Beatitudes employees and believes that true leaders help everyone around them achieve success. Her philosophy is "give where you live."
Jodi Liggett, Vice President of External Affairs, Planned Parenthood Arizona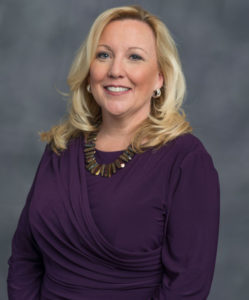 With a background in law, policy, public relations, human services and nonprofit management, Jodi Liggett brings a vast breadth of experience and knowledge to her advocacy work for Planned Parenthood Arizona. Prior to Planned Parenthood, Jodi served as a senior policy advisor to Mayor Greg Stanton in the human services areas of poverty, health care, education and domestic violence. She was instrumental in two significant city achievements of housing every chronically homeless veteran and passing the equal pay ordinance. She continues to work on equal pay for women as chair of the Phoenix Women's Commission.
Kate Wells, President & CEO, Children's Museum of Phoenix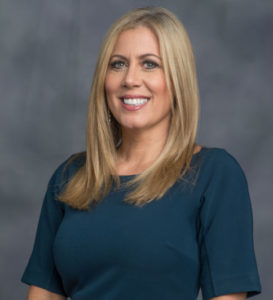 Kate Wells' work as a community organizer in downtown Phoenix in the mid-1990s led her to what would become her life's work – creating an institution of learning, art and joy now known as the Children's Museum of Phoenix. Through grassroots advocacy and a "boots-on-the-ground mentality," Kate worked in conjunction with the city of Phoenix to bring the museum to life. The museum has hosted more than 2.6 million visitors and is widely recognized as a top children's museum for innovative educational programs tied to brain development, artist-designed exhibits, progressive staffing policies and a sustainable business model. In addition to her work creating the museum, Kate mentors tomorrow's leaders through several organizations.
Young Professional
Michelle Donati-Grayman, Communications Manager, AAA Arizona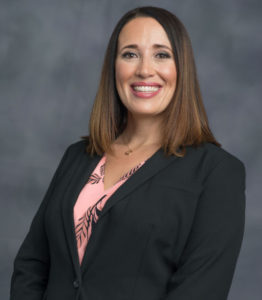 At AAA Arizona, Michelle Donati-Grayman serves as a spokeswoman on behalf of more than 900,000 Arizonans and 6.5 million Americans in a seven-state region. Her leadership is defined by passion, patience and persistence, which creates energy inspiring her team to succeed. She is extremely passionate about public policy and driver safety. She focuses on raising awareness about distracted driving, Arizona's move over law and car safety for children. She also volunteers her time with United Way's Destination Graduation Program, which enabled her to connect with more than 150 Valley teens over five years, motivating them to set goals and overcome roadblocks.
Drena Kusari Berisha, General Manager – Southwest Region, Lyft

Drena Kusari Berisha connects transportation with technology to improve the lives of millions in Phoenix. As the first female general manager for Lyft, Drena oversees growth strategy, marketing and operations. Under her leadership, in the last year, Lyft added more than $40 million in economic value in Phoenix. Drena is a dedicated leader and mentor in the community, volunteers on multiple boards and serves as a mentor for Social Venture Partners. Drena also serves as a mentor to young girls interested in STEM careers and has recently become involved with the Phoenix Girls in Tech chapter.
Jenny Poon, Founder, CO+HOOTS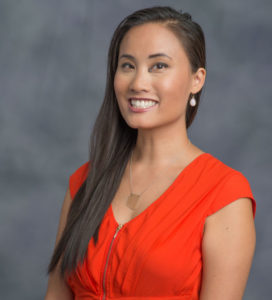 Jenny Poon is a serial entrepreneur. Jenny started her career as an innovative leader demonstrating excellence, creativity and initiative in her business within the Greater Phoenix region by creating CO+HOOTS in 2010. Her goal was to build a community space that allows all entrepreneurs to thrive, regardless of gender, race, age, sexual orientation or socio-economic status. Over the years, she has taken the initiative to grow and support more women and minorities, often speaking about how more diversity at higher levels of government and organizations will result in a more equitable community.