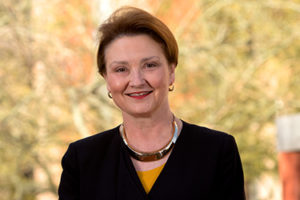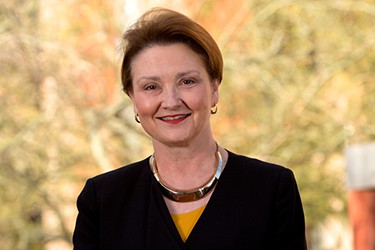 By Christine Mackay
Director, Phoenix Community and Economic Development
Living in America's top population growth county and city keeps Phoenix Community and Economic Development (CED) working to create jobs at both ends of the spectrum.
While attracting new companies to Phoenix makes headline news, the role of CED is to grow jobs with existing local companies and train the workforce to fill those positions. Since 2012, the focus has been to grow jobs in the advanced industries: precision manufacturing, health and life sciences, technology, advanced business services and education.
Jobs in the advanced industries provide workers with more stability, higher wages and recover from economic downturns faster than the Valley's previous emphasis on consumption jobs in retail, construction, real estate and hospitality.
The policies of the Phoenix Mayor and City Council have been successful in growing the advanced industry jobs to nearly 63 percent of the workforce in February 2018 as compared to 48 percent of the workforce in October 2007, the peak employment month before the Great Recession, according to data from the Arizona Office of Economic Opportunity and U.S. Bureau of Labor Statistics.
Last year, CED's Arizona@Work/Phoenix team helped train more than 75,000 people to take on better jobs or hire on to career-track positions in the Valley. Part of the effort included helping with nearly 300 hiring fairs. For small companies, the assistance from Arizona@Work/Phoenix helps carry the hiring efforts for businesses without fulltime human resource teams.
In 2017, CED was involved in helping existing local companies grow more than 5,600 new jobs for Valley workers. The business expansion and retention effort has city economic development staff providing concierge services to facilitate growth and expansion of local companies.
New companies continue to avail themselves of the highly qualified workforce in Phoenix. Last year, 75 companies planted flags in the Valley, generating another 12,000 jobs to be filled over the next two- to three-years.
Phoenix is seeing an extraordinarily robust pipeline of new companies and local expansions. In the past six months, USAA announced it was hiring 1,000 technology workers; the number of new tech companies in Downtown Phoenix jumped from 67 in 2012 to more than 300 today; and Paychex became the newest company to open its Corporate West "second headquarters" in Phoenix down the road from USAA. CMOC International became the newest headquarters company to choose Phoenix opening its global corporate headquarters in Midtown.
Corporate executives tell CED that the diverse, skilled workforce; quality of life; and stable business environment are the top three reasons new jobs are coming to Phoenix all the time.