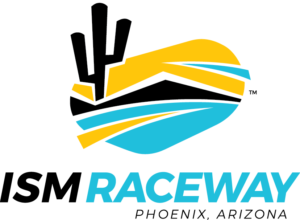 From fast cars to large audiences, ISM Raceway represents Arizona on the national stage as the premier motorsports venue in the Southwest. In fact, ISM Raceway—formerly Phoenix International Raceway (PIR)—is the only track in the West to feature an IndyCar Series race and two Monster Energy NASCAR Cup Series weekends every year.
As the leading raceway in the region, ISM Raceway is undergoing a major renovation project to upgrade the venue and the race experience for fans.
With a $178 million modernization project, ISM Raceway is investing in Arizona racing fans, and elevating their platform to showcase the Valley! Get a sneak peek of what everyone is raving about when they talk about the new ISM Raceway. Click here.
The renovations include significant improvements to the racetrack, which has been open since 1964. Updates include new grandstand seating for fans, an enhanced infield and fan zone to provide attendees with unparalleled access, an expanded solar pavilion, upgraded suites, and the addition of technology upgrades that will bring fans closer to the races, the drivers, and each other! Check out how the new ISM Raceway will look! Click here.
In addition to their investment in Arizona, ISM Raceway is a stalwart advocate of Arizona. So much so that the Chamber awarded them the IMPACT Award for a business with 250 or fewer employees in the Arizona Advocate category.
The multiple races and events that ISM Raceway hosts every single year provide Arizona with a platform to showcase the Valley by introducing visiting fans and executives to everything Arizona has to offer in a fun environment.
Learn more about how ISM Raceway is advocating for Arizona and impacting the Valley on multiple levels.

-Written by Miranda Cain-Morton, Development and Communications Manager займы онлайн без залога
займы на карту без отказа займ кемеровополучить займ наличнымизайм деньги на дом займ под птсконго займблиц займ займ под залог недвижимости челябинсконлайн заявка на быстрый займбыстрый займ на карточку