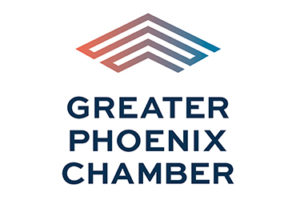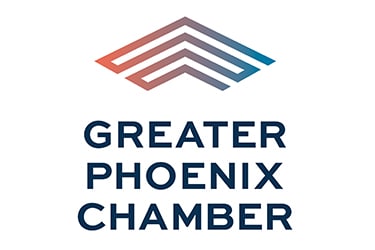 The Greater Phoenix Chamber helps many new and established entrepreneurs and business professionals foster new relationships by providing frequent opportunities to network and develop a wide variety of professional skills.
If you or your employees are looking for the one organization in the Valley that connects you to the right people and the right resources to grow, then rest assured that you've found it in the Greater Phoenix Chamber.
From luncheons to learning series, the Chamber's got just what you need to move your business forward.
Economic Development Insider Series
The Greater Phoenix Chamber's Economic Development Insider Series is a bi-monthly opportunity for attendees to connect with the highest-level Valley business leaders on topics including the economy, industry expansion, job growth, workforce trends, and more!
Register for the August event >
Professional Women's Alliance Luncheon (PWA)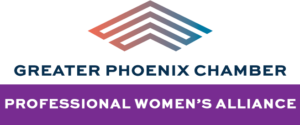 Build your network, connect with peers, and hear from inspiring businesswomen in the community at the Chamber's Professional Women's Alliance (PWA). The Chamber brings women together by hosting a dynamic woman in the community each month who shares insight into leadership, career growth, community involvement, and women's issues.
Reserve your spot at the August luncheon >
Small Business Master Series
Small to mid-sized businesses drive Arizona's economy and the Small Business Master Series drives our business owners. This bi-monthly forum serves as a platform for small business leaders to connect with peers, build their networks, and deepen their understanding of issues facing Arizona companies.
Secure your seat at the September event >
Valley Young Professionals (VYP)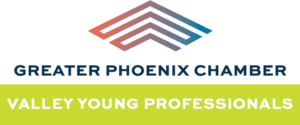 Valley Young Professionals (VYP) is aimed at up-and-coming Valley professionals ages 25-39. The program provides experiences for members to build lasting relationships, engage in professional development, and become change-makers in the community. The VYP program is designed to create innovative leaders for tomorrow by educating VYPs on issues that affect business leaders of today.
Learn more about joining VYP > займы онлайн
buy viagra online первый займ 0%mango займденьги займ на карту взять займ онлайн без отказасрочный займ на карту онлайнвзять займ через систему контакт займ на карту сбербанконлайн займ круглосуточнозайм легко