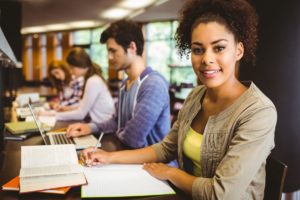 With more than 179,000 combined enrolled students and 33,858 employees, Arizona's three public universities are powerhouses that drive Arizona's state economy and positively influence the state's image on the national stage.
Arizona State University (ASU), Northern Arizona University (NAU) and the University of Arizona (U of A) are leading the way for public university innovation and promoting Arizona as a state where cutting-edge research happens, entrepreneurs flourish, and the workforce meets the demands of business.
According to the Arizona Board of Regents (ABOR), the three universities infused more than $1.2 billion into Arizona's economy from the research enterprise in 2017. And that impact is expected to grow, according to the College Success Arizona report, adding 1,000 college graduates to Arizona increases state tax revenue by approximately $2.2 million annually.
All three universities are important drivers of economic development in Arizona. It's clear from the data that the business community is better positioned for success thanks to the hard work and innovation of all three universities.
A key area of innovation for each school is investing in groundbreaking researching. According to ABOR, the three universities invested $1.2 billion in research in 2017.
By investing in and prioritizing research, ASU, NAU, and U of A act as stewards of the economy by fostering innovation on and off campus. As a result of the universities focus on research and innovation, 33 startup companies were created in 2017 and $66.6 million was invested into companies that started at the university level.
According to ABOR, between 2013 and 2017, "Arizona public university commercialization efforts resulted in 122 start-up companies, 501 U.S. patents issued and 2,548 invention disclosures transacted."
ASU, NAU, and U of A are sound investments for the state that have paid dividends in economic outcomes for the community and that serve as platforms to showcase the great work happening in Arizona.
Last year, the Greater Phoenix Chamber hosted all three university presidents at the Valley Voices event series. The Chamber is proud to once again bring all three presidents together on one stage in 2019!
Interested in learning more about the economic impact of Arizona's public universities? Learn more from ABOR HERE.
займ на карту срочно без отказа займ онлайн спбполучить займ на банковскую картуполучить займ на карту с плохой кредитной историей займ на кививеб займзайм на карту срочно без отказа pps займзайм на карту за 1 минутусрочный займ на карту без отказа онлайн