The Primary Election provides a platform for voters to vet multiple candidates, and to decide who will represent their party in the General Election. Last night over 900,000 people cast their ballot in Arizona's primary election. The Chamber's public affairs team prepared an overview of key race results of yesterday's election to help your business stay informed.
Federal: Races to watch
At the federal level, there are 10 seats up for grabs in Arizona's delegation. The 2018 election has shaped up to be a groundbreaking year for Arizona's political representation on the national stage.
U.S. Senate: With Senator Flake's announcement to not seek re-election, a contentious election bid formed for the open Senate seat. Congresswoman Martha McSally won the Republican primary with over half the vote in her favor. She will face off against Congresswoman Kyrsten Sinema who also won her primary by a significant margin.
U.S. House District 1: State Senator Steve Smith, who has been campaigning for a congressional seat for some time, lost to Wendy Rogers in the Republican primary. Rogers will face incumbent Congressman Tom O'Halleran in the General for this seat.
U.S. House District 2: In the Democrat primary, Ann Kirkpatrick, a long time politician, has once again found herself facing off in a General Election facing Lea Marquez Peterson after defeating Matt Heinz.
Statewide: Key primary outcomes
All of Arizona's statewide offices are up for grabs this election year, and with several hot-topic issues being discussed, there's plenty for each statewide candidate to highlight. From education funding and cybersecurity, to tax reform and regulatory simplification, each statewide candidate has a platform they feel is best to move Arizona forward.
Governor: As many predicted, the race for Governor comes down to incumbent Doug Ducey and challenger David Garcia. Governor Ducey won his primary by a large margin against Ken Bennett, while Garcia prevailed against State Senator Steve Farley with nearly half the vote.
Secretary of State: The Secretary of State's Office will be represented by a newcomer next term as Steve Gaynor beat incumbent Michele Reagan and will face off against State Senator Katie Hobbs.
State Treasurer: Senator Kimberly Yee beat Jo Ann Sabbagh and will vie for the Treasurer's seat this November against Mark Manoil.
Superintendent of Public Instruction: The race is currently too close to call, but if the vote tally remains as is, Frank Riggs will prevail in the primary against Diane Douglas. In an upset on the Democrat front of the primary race, political newcomer Kathy Hoffman seems well on her way to easily defeat David Shapira.
Legislative: Primaries at the forefront
Every two years, Arizona voters elect two house representatives and one senator to serve each of the 30 districts that represent the state. While some of the races are forgone conclusion, last night's primary contained several races that will influence the policies of each of Arizona's legislative chambers. To view your district, click here 
LD 1 saw a tough House race for the Republican primary with newcomer Jodi Rooney having a possibility of replacing either incumbent, Noel Campbell or David Stringer. However, the results are in and it seems Campbell and Stringer will face off against two democrat challengers in the general election.
Another tight House race amongst LD 5 Republicans proved to be successful for non-incumbent Leo Biasiucci who deafeated incumbent Representative Paul Mosely, while Regina Cobb will also continue on to the General.
In LD 6, the defeat of Stuart McDaniel will send incumbent Bob Thorpe and newcomer Walt Blackman to the General election against Democrat Felicia French for two House seats.
LD 13 held a multitude of key votes as Senator Sine Kerr will move onto the general election with nearly 50% of the vote in her primary. She will face off against non-incumbent Democrat Michelle Harris for the Senate seat in this district. Kerr was appointed to the Senate after Steve Montenegro resigned to seek a congressional seat. In the House primary, Speaker of the House hopeful Darin Mitchell will not continue on to the general. His chances were superseded by Tim Dunn and Joanne Osborne's victories. Dunn was also appointed to the House upon the expulsion of Don Shooter this past session.
A closely watched race in LD 14 resulted in former Speaker of the House David Gowan's victory over Drew John. Gowan will face off against Democrat challenger Jaime Alvarez in the General.
In LD 23, another carefully watched Senate race, it looks to be a close race in favor of Michelle Ugenti-Rita against Tim Jeffries, former director of DES.
In the LD 24 House race, one of the most contentious Democrat primaries, newcomers Amish Shah and Jennifer Longdon have defeated incumbent Ken Clark and will move on to the General Election.
The Democrat Primary in LD 27 currently holds a victory for incumbent Reginald Bolding, with extremely narrow margins that are too close to call between Roberto Sanchez Garcia and Diego Rodriguez for the second seat.
In LD 30, Democrat team Robert Meza and Bill Brotherton did not make it through the primary together for two house seats, but Meza, a current Senator, will continue on with Raquel Teran in the General against Republican Gary Spears.
To learn more about the results for all 30 legislative districts click here.
City of Phoenix: Issues to watch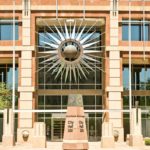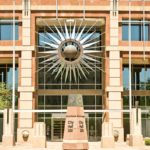 City of Phoenix residents voted on several important city issues this Primary Election.  All look to be passing:
Prop 411 (Consolidated elections)
Currently, Phoenix holds its council and mayoral elections in the fall of odd years, while the county, state, and federal races are held during even years. If this measure passes, Phoenix's elections will be held in November of even years and the city races will appear on the regular county ballot. If a runoff is required, the city will hold the election in March.
Prop 412 (Sexual harassment policy)
Part of the existing sexual harassment policy allows council members to remove another council member from the council if they're found to have violated the policy. But allowing the removal of elected officials requires a change of the city's charter, which required voter approval.
Prop 413 (Southwest Gas agreement)
The city is required to renew its agreements with utilities that operate in public spaces every 25 years. This proposition would renew a franchise agreement with Southwest Gas Corporation to use public streets and other rights-of-way for 25 years.
Prop 414, 415, 416 (Consolidated elections – technical corrections)
The additional technical corrections to Prop 411 would correspond to allow the city to move forward with consolidated elections and place city issues on the county ballot, change the terms of commission of a city official to align with even year elections, and align the city with a similar petition sampling requirement as the county, respectively.
All election results are considered preliminary until all ballots are counted and the official vote is canvassed. To stay up to date on the most current results, please visit the  Arizona Secretary of State's website.
Also be sure to visit the Chamber's website for General Election endorsements in the coming days.